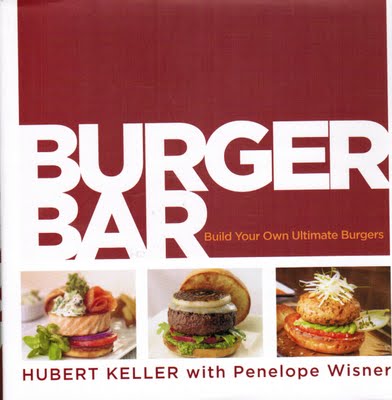 Hubert Keller may be a famous French chef, but he knows what to do with a burger.  He even surprised himself since he is the chef/owner with a four-star restaurant in San Francisco, Fleur de Lys.  In his twenty years of owning the restaurant, the chef says he had maybe eaten three burgers! Chef Keller knew that the public loved burgers, so he wanted to apply his fine-dining culinary training to develop the best burgers possible. 
Even though Chef Keller had little first-hand experience of the American burger culture, he saw this as an advantage.  He was not tied to any preconceived notions or traditions and decided to embark on a burger cram course.  The idea was to start with the best quality meat, but then leave it up to the customer to choose.  At the Burger Bar restaurants, patrons are offered burger patties such as beef, buffalo, turkey, fish, chicken, and veggie to build their own burgers.  There are five choices for a bun, four kinds of bacon, eight choices of cheese, and countless toppings like relishes, pesto, caramelized onions, mushrooms, black truffles and more.  In other words, it's a like a salad bar but in burger form.  How fun is that?!
The cookbook has ideas for building a burger with incredible results.  Below is the "Brazilian Rock Shrimp Burger."  It has ginger, coconut milk, cilantro, and avocado-mango salsa, and a delectable brioche bun.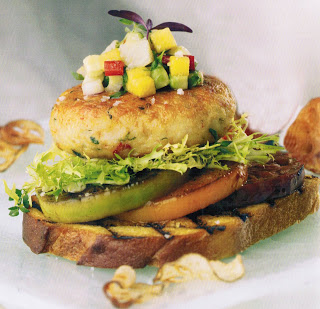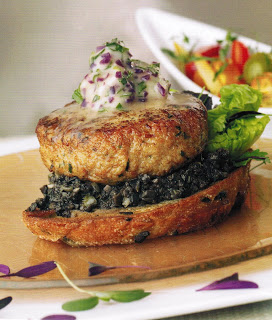 This is an "Open-Faced Chicken Burger" with tapanade and shallot-tarragon butter.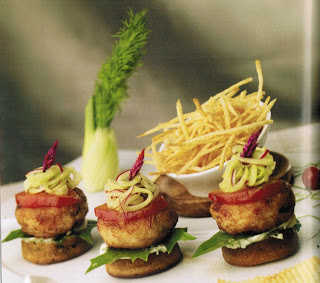 These darling little crab sliders are served with a fennel salad.
The book also has recipes for fries and sides, milkshakes, floats, and cocktails.  There is a chapter on pairing burgers with beer.  If you are planning any kind of party this summer, this book will give you so many ideas to impress your guests.
To hear Chef Keller talk about his burgers and offer some tips, go watch
this video
, where my daughter Kristina interviewed him last week.  Then go buy the book.  You will love it!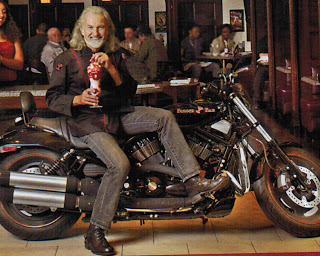 Chef Keller at one of his Burger Bar restaurants.