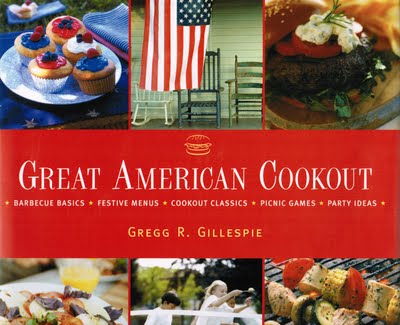 This beautiful coffee table book is so big, it wouldn't even fit on my scanner!  It's the perfect book for summer enjoyment – it has barbecue recipes, party ideas, picnic ideas, and camping food ideas for summer fun.  Each chapter features a theme and corresponding menu for perfect gatherings in the great outdoors. 
If you would like to win this book in my cookbook drawing this week,  just send your name and email address to [email protected]  by 11:59 pm this Friday, July 15th.  I will randomly draw a name and contact the winner over the weekend.
Good luck!  You can't win if you don't enter!!