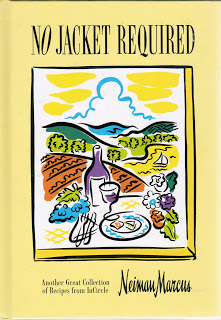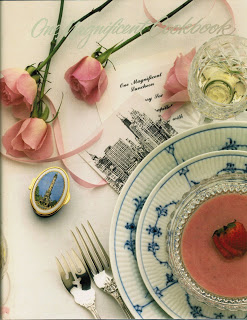 With all of the hustle and bustle of holiday shopping starting this week, I thought a cookbook from Neiman-Marcus would be fun, along with "One Magnificent Cookbook" representing Chicago's "Magnificent Mile" of shopping.  The recipes in the Neiman-Marcus book are from celebrated chefs and wine authorities as well as shoppers of the store.  The Chicago cookbook offers menus, party ideas, and recipes sponsored by the merchants of the Magnificent Mile shopping area.  Each section of the book opens with lovely illustrations of Chicago landmarks.  These are both great cookbooks!
If you would like to enter the random drawing for these cookbooks, send me your name and email address by midnight CST Friday, November 26th to
[email protected]
and I will email you if your name is drawn.  Good Luck!!
Congratulations to Amy M. from Illinois who won last week's giant envelope of Holiday magazines and booklets!
Now as for the mac and cheese winner, I have a surprise.  The Fould's company that makes the mac and cheese for last week's giveaway, is giving me more boxes, so there will be even more winners in the drawing!  I am going to pick up the boxes this week and will email those whose names are drawn.  Aren't those Fould's people just the best?!