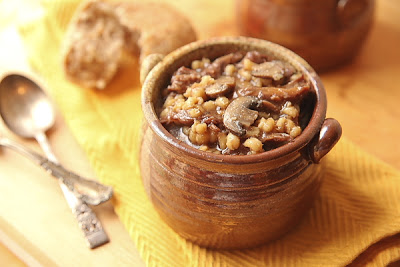 It's so cold here in Chicago, which means it's time to get the kitchen warm with a hearty beef-barley-mushroom soup.  After warming up with the soup, I need to go out and finish my last minute Christmas shopping.  If you have a favorite winter soup, I would love to hear about it! 
After last minute shopping today, I want to make an Italian nougat called "Torrone" that is filled with hazelnuts and almonds.  It's a traditional Italian Christmas treat that I have been wanting to try for a long time.  Watch for a photo and the recipe later!
P.S.  A special birthday wish today to my friend Roxanne, who I miss very much!