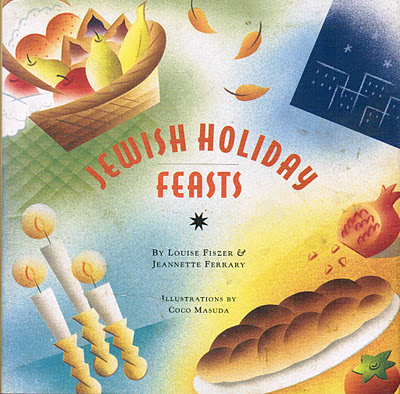 This charming little cookbook is a celebration of Jewish feasts and the wonderful recipes from the major holidays as well as treats to enjoy all year round during observance of the Sabbath.  It also includes the history of each holiday and its accompanying dishes.  Since Hanukkah is tomorrow, I turned to the chapter and found recipes for four kinds of latkes – classic potato, zucchini, salmon, cauliflower-carrot, and cottage cheese latkes with an apple-pear puree.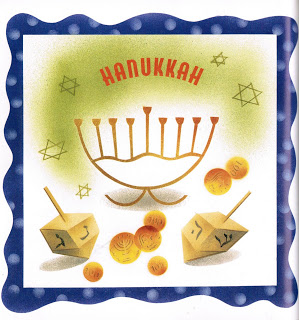 The story of Hanukkah is the saga of a people's triumph over threatened annihilation.  When the Maccabees recaptured the Temple of Jerusalem, they discovered that there was sufficient oil for only one day.  Miraculously, however, the precious oil lasted for eight full days and nights.  Hanukkah, then, is a celebration of survival, of the preservation of identity, as elementary as the conquest of good over evil.  Certainly there is nothing like a latkes party for exchanging and explaining traditions and passing them along to the next generation.   Try some of the delicious latkes mentioned above and wow your guests!
I learned a lot about the tastes and traditions of Jewish holidays and the inspired dishes of celebration.  For a small book, it is packed with history and fabulous recipes.  It is a celebration in itself.  L'chaim!