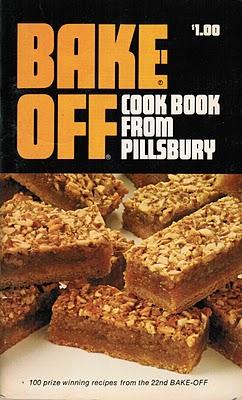 Imagine this-  When the 22nd Bake-Off took place in Honolulu in 1971, Hawaii had only been awarded statehood twelve years earlier!  It must have been thrilling for the 100 excited contestants to visit an exotic new state so far away from home.  Further imagine your Bake-Off stove embellished with a beautiful lei!  It must have been the trip of a lifetime for many of the contestants who had never traveled beyond their own home state.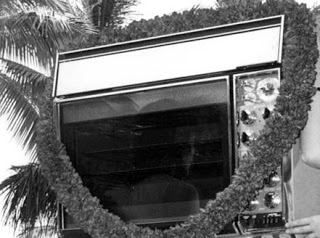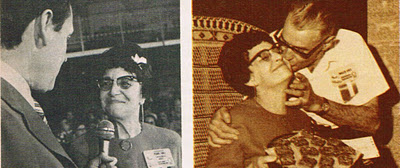 Mrs. Pearl Hall of Snohomish, Washington won the 22nd Bake-Off with her "Pecan Pie Surprise Bars," that used a Pillsbury Butter cake mix to make a new version of pecan pie in a bar shape.  The popularity of the bars landed Pearl in the Bake-Off Hall of Fame.  She is seen here receiving her check from host Bob Barker, and was then given a congratulatory kiss from her husband as she proudly held her winning dish.
The road to Bake-Off fame was not an easy one for Pearl.  Pearl and her twin sister, Myrl, lost their mother in 1919 when they were six years old, and then lost their father when they were twelve.  In the years following the death of their father,  Pearl and Myrl survived by cooking for farm families in exchange for a place to live.  During the Depression, they were sometimes so hungry that they prayed for food.  They had to fight for everything in their young lives – nothing was given to them. 
Pearl and Myrl eventually married and found that they both still loved cooking.  Together they entered state fair cooking competitions – against each other.  It would happen that if one year Pearl won the sweepstakes award, then Myrl would win the next year.  They were competitors but always had fun, with hundreds of blue ribbons between them.   The entryway of Myrl's 1887 historic home was lined with her fair ribbons and awards. 
Pearl died in 1999.  In her honor, for all her years of successful competition at the fair, a prize was created called "The Pearl Hall Award," and is given to the contestant with the most blue ribbons who enters at least ten baked items and ten preserved foods.  Guess who was the first recipient of the award. Myrl.  In the decade between 1992 and 2002, Myrl won the sweepstakes award for best overall competitor in baking and preserves.  She more than earned the coveted award in her sister's memory.  As late as 2006, at the age of ninety-three, Myrl entered the fair competition with her one and only entry of strawberry vinegar.  Myrl died on Christmas Eve of 2008.  I like to imagine that Myrl is now in heaven with her beloved twin Pearl, happily baking away together.  I wonder who wins.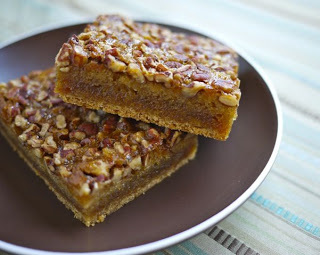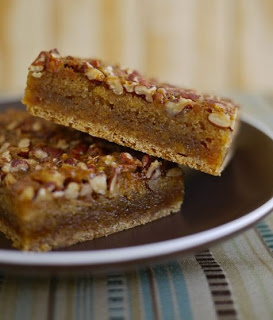 To read previous Bake-Off posts:
Bake-Off #1: http://su.pr/7gmylO
Bake-Off #2: http://su.pr/2zgjZn
Bake-Off #3: http://su.pr/7VZzZS
Bake-Off #4: http://su.pr/292acQ
Bake-Off #5: http://su.pr/2yOSvP
Bake-Off #6: http://su.pr/28VYBh
Bake-Off #7: http://su.pr/1hk3nb
Bake-Off #8: http://su.pr/22JMGd
Bake-Off #9: http://su.pr/2KkA2E
Bake-Off #10: http://su.pr/8awD1k
Bake-Off #11: http://su.pr/1CmPvD
Bake-Off #12: http://su.pr/3ogo5M
Bake-Off #13: http://su.pr/1a4HYQ
Bake-Off #14: http://su.pr/3tgiV5
Bake-Off #15: http://su.pr/7tQXBu
Bake-Off #16: http://su.pr/9nPW7c
Bake-Off #17: http://su.pr/9WIaqm
Bake-Off #18: http://su.pr/6MMS45
Bake-Off #19: http://su.pr/2A7GXI
Bake-Off #20: http://su.pr/2MwjlD
Bake-Off #21: http://su.pr/1nIgIJ