2014 will be a big year for our family, and one that will bring great joy.  Our daughter is getting married and a new son will join the family.  Over the Christmas holiday the perfect dress was found, but of course, this is all I am allowed to show: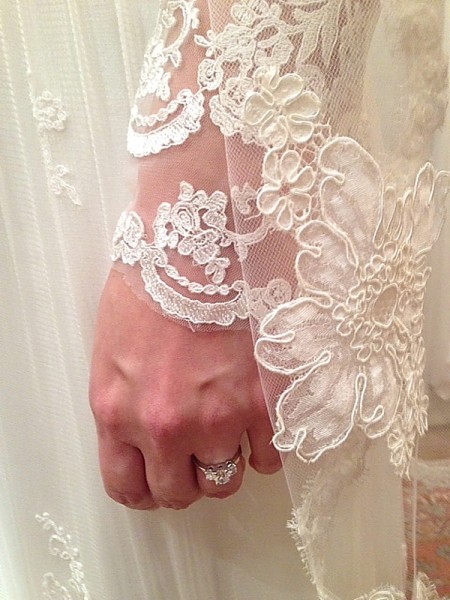 The dress is gorgeous, not to mention the bride!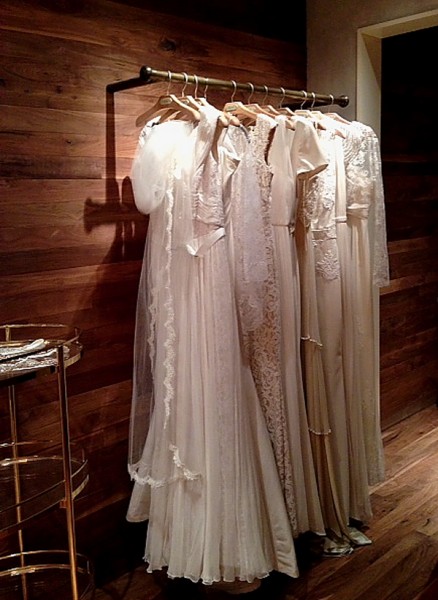 So much from which to choose!  It was a fun day.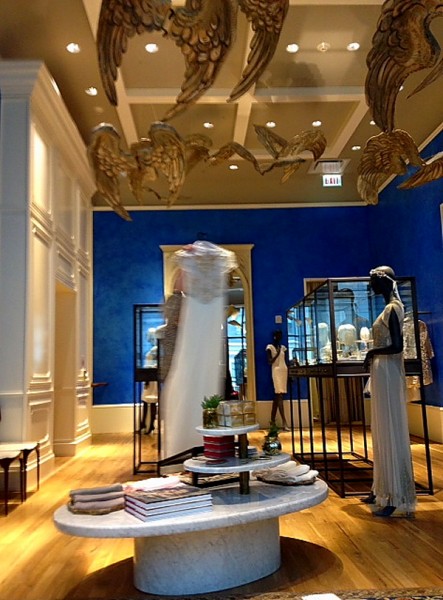 This turned out to be one of our favorite photos of the day.  While we were sitting in a waiting area before trying on a dozen dresses,  I snapped this picture just as a sales person suddenly entered the room carrying a dress.  Don't you love spontaneous photos!?
Happy New Year everyone!!  I wish all my readers happiness, health, and joy!