I have a lot of Halloween cookbooks, but they are mostly for cute kid foods and Halloween parties.  Then I remembered that months ago, I wrote a blog about the master of horror himself, Vincent Price, who was also a respected cook and cookbook author.  I decided that there are many of you who probably have not seen this post, and what better time to repeat it than this Halloween weekend.  Here is the link to the post: 
http://theculinarycellar.blogspot.com/2010/05/vincent-price-cooks-now-thats-scary.html
Have a fun, safe Halloween!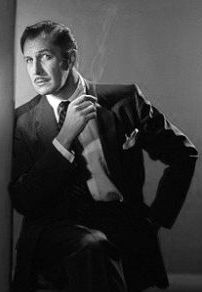 He can't be that scary – he wrote a cookbook!!