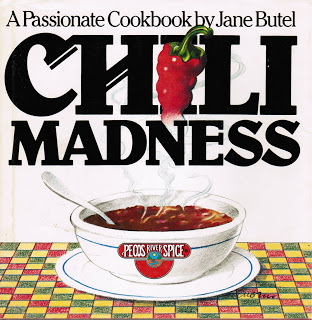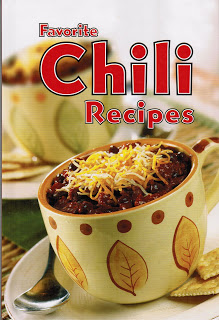 The air is crisp and the spirit is ready for chili!  What tastes better on a cold evening than the fiery ingredients of a robust bowl of chili?   Chili lovers come from all walks of life, but everyone has their own idea of what constitutes the best bowl of chili.  With these two cookbooks, you will be able to make endless pots of chili all winter long.  You will find everything from "Buzzard's Breath Chili" to"Wheat and Meat Chili" to "Australian Dinkum Chili." 
To enter the random give-away for both books, send me your name and email address by midnight CST, Friday October 22nd, to
[email protected]
     I will email you if your name is chosen.  Good luck! 
Congratulations to Tara W. from California who was the lucky winner for the Box 'O Cookbooks in last week's drawing! 
As we enter the holiday season, I will have numerous box of books give-aways so watch for them again very soon!