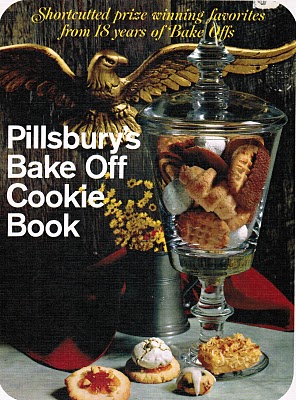 This Pillsbury Bake-Off Cookie Book is from 1967 and includes recipes from 18 years of Bake-Off contests.  It's a classic!  The chapters include cookies for kids to make, cookie jar favorites, cookies that travel well, party cookies, holiday cookies, and cookie desserts.
I thought with the upcoming "Mix It Up With Betty Cookie Contest," it would be a good time to offer this book as inspiration!  The grand prize is $5,000!  So get those ovens started and use this book for some great ideas.
If you would like to enter the random drawing for this book, email me at my blog address on the right by midnight, July 16th, and leave me your name and email address.  I will email you if your name is drawn.  In addition, I have a fun little bonus surprise for the winner!
Good luck in the drawing!  And congratulations to D. Ryan from Massachusetts who won last week's drawing for the cookbook, "Wraps."  Remember to come back every week for a new book to be given away.