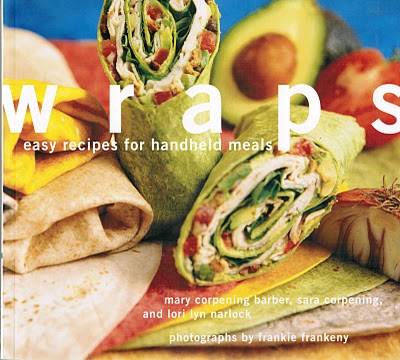 No one wants to heat up an oven for dinner in the summer, so here is a cookbook for easy, summer meals.  "Wraps," from 1997 is fun cookbook filled with such intriguing names as Huevos Wrapcheros, Moroccan Missle, Porkie and Bess, Tofu Twister, or This Lox Rocks.  How can you not want to taste these?! 
If you would like to enter the random drawing for this cookbook, just send your name and email address to my address at the right by midnight, July 9th.  I will email you if your name is drawn.
Congratulations to Joan O. from North Carolina who won last week's cookbook drawing for the tomato cookbook!  Hope you enjoy it, Joan!