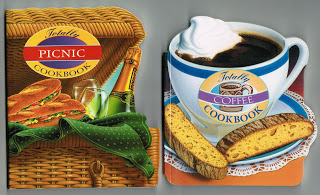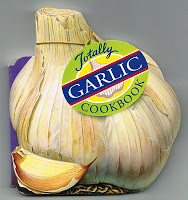 Saturday's cookbook giveaway in my random drawing is actually a trio of little books.  Totally Picnic has recipes for a Mediterranean picnic, backyard breakfast picnic, a 4th of July, and more.  Totally Coffee includes recipes using coffee in beverages, cookies, cakes, ice creams, puddings, main dishes, and desserts.  Totally Garlic is filled with breads, salads, soups, appetizers, and even garlic in desserts. 
To enter Saturday's drawing, send me your name and email address to
[email protected]
  by tonight at 11:59 pm CST, and I will notify the winner tomorrow.  Good luck!!
Come back tomorrow for the final day of the cookbook giveaway for the week!
Congratulations to Jackie W. from Tennessee who won yesterday's drawing for the "Pizza" cookbook!