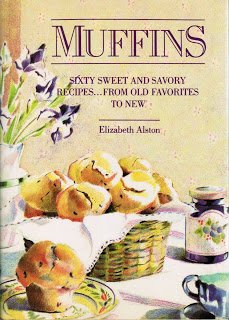 Sunday's cookbook giveaway in my random drawing is Muffins, from food editor Elizabeth Alston.  There are 60 recipes for every kind of muffin including tea muffins, English muffins, special diet, breakfast, savory, and even some spreads and preserves to serve with muffins.  There are classics such as blueberry, bran, and corn, as well as hazelnut and fig, fresh lemon and ginger, pumpkin chocolate chip, and sour cream jalapeno. 
To enter the drawing for today, send me your name and email address to [email protected] by tonight at 11:59 pm CST, and I will notify the winner tomorrow. 
This has been a fun week of daily giveaways and one that will be repeated in the future!  Thanks to everyone for entering, and remember to come back every Monday for the regular cookbook giveaway of the week!
Congratulations to Lisa K. from Texas who won yesterday's drawing of the garlic, picnic, and coffee trio of books.