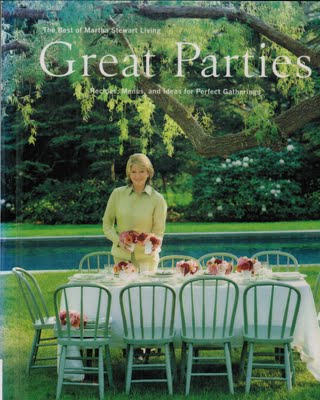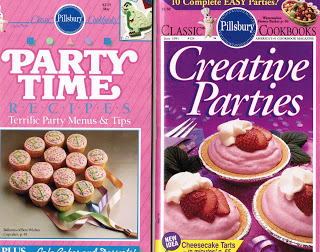 Summer is time for parties! The first giveaway for this week is Martha Stewart's Great Parties, filled with ideas for perfect entertaining with recipes, menus, and decorations for creating memorable celebrations.  Some of the parties include a big Texas barbecue, a seaside dinner, family country picnic, and a Polynesian bash.  The two party booklets are from Pillsbury's Classic Collection with always good ideas for creative parties.
You can win these books in my weekly drawing by sending your name and email address to [email protected]  by this Friday, July 22 at 11:59 pm CST.   I will randomly draw a winning name and contact the winner over the weekend.  Good luck!!
Congratulations to Beverly H. from California who won last week's drawing of the Great American Cookout cookbook!