How about a floating oasis for foodies?   With the launch of Oceania's "Marina," you will find one of the first culinary centers at sea.  Good food is always an integral part of the cruise experience, but now passengers can enroll in a variety of classes to cook in the "Bon Appetit Culinary Center" where guest chefs and instructors will show you how to prepare simple dishes reflecting the cuisine at nearby ports.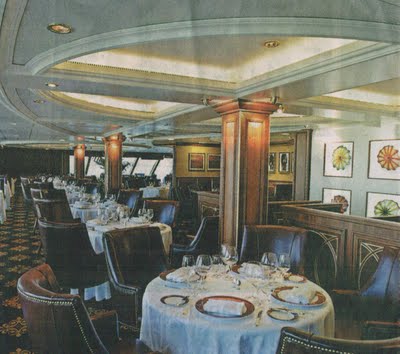 The culinary center has nine granite workstations where students work in pairs.  The curriculum has been designed in collaboration with Bon Appetit magazine under the supervision of Kathryn Kelly, executive chef of the center, where everyone from beginner cooks to master chefs can develop their skills.  
There are also on-board cooking demonstrations and visits to local markets at each port.  In the dining rooms, guests will enjoy meals in the Grand Dining Room or five specialty restaurants:  the Italian-themed Toscana, the steakhouse Polo Grill, the Asian fusion Red Ginger, the less formal Terrace Cafe, which offers al fresco dining, or the signature brasserie Jacques, named for Jacques Pepin, the ship's executive culinary director. 
A similar culinary center is planned for Oceania's sister ship, Riviera, which will debut next April, and culinary enrichment programs have been expanded to include the entire fleet.  Check out
http://www.oceaniacruises.com/
  for more information.  I don't know about you, but I am ready to set sail!!