There are probably millions of articles written about Hollywood legend Elizabeth Taylor.  I was interested in the recent articles of the Chicago Tribune, where it was mentioned that  Elizabeth had some history in our wonderful city.  When she married her first husband, Nicky Hilton, at a very young age, they lived briefly in the penthouse of the Chicago Hilton Hotel, which now will cost you $5,000 per night.  In 1957, Elizabeth and her third husband, Michael Todd, were welcomed by crowds of admirers at the Chicago premiere of Todd's film, "Around the World in Eighty Days."  Tragically, Elizabeth would visit Chicago the very next year to bury her husband who died in a plane crash. 
Since Elizabeth visited Chicago at various times, I began to wonder where she would have gone for dinner, as she was known to love good food.  I could only find information on a couple of the places, one being  an Italian restaurant, Petterino's, in the heart of the theatre district.  The restaurant has a romantic atmosphere with a 1940's jazz club style.  Another restaurant Elizabeth and husband-at-the-time Richard Burton dined was Che Paul Pierre, where Elizabeth apparently wore a stunning red dress. 
Elizabeth lived life to the fullest, including her love of food and cooking.  Unfortunately, gossip magazines and comedians relished in her excess poundage.  Joan Rivers was quoted as saying, "Is Elizabeth Taylor fat?? Her favorite food is seconds!"  Pretty low blow if you ask me.  Liz struggled with her weight as do many people.  She was a fan of the chili from the famous Los Angeles restaurant, Chasen's, and even had it sent to the set in Rome during the filming of "Cleopatra."  You can find the recipe for Chasen's famous chili
here
.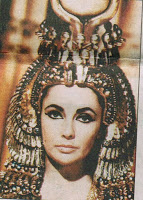 Elizabeth Taylor loved food with the same gusto as she did with acting, but she actually had a great sense of humor about it.  When she heard that someone had a photograph of her at one of her heavy periods posted on their refrigerator door for inspiration not to look like her, Elizabeth just said, "If you think a picture of me as Miss Lard will inspire you, go ahead and put it on your refrigerator.  I have no objection!"
I found this recipe that supposedly was one that Elizabeth enjoyed cooking.  I don't know if it's true, but here it is for you to try.  Even if it turns out not to be an Oscar-worthy dish, then pop in a DVD of one of Liz's many movies and just enjoy her as the larger-than-life person that she was.
Elizabeth Taylor's Chicken in Wine 
3-4 pounds chicken pieces (thighs, legs, breasts)
4 Tablespoons all-purpose flour
4 Tablespoons vegetable oil or olive oil
1 small onion, thinly sliced
1 clove garlic, minced
2 bay leaves
1/4 teaspoon salt
1/8 teaspoon pepper
1-1/2 cups dry sauterne wine
2 Tablespoons minced fresh parsley
Place chicken and flour in a large bag and shake until chicken pieces are coated.  Heat the oil in a large heavy skillet and brown the chicken on all sides, about 15 minutes.  Combine the rest of ingredients in a small bowl and pour over the browned chicken.  Cover and simmer gently for 1 hour or until chicken is tender and juices run clear when pierced with a fork.  Remove bay leaves and garnish chicken with additional chopped parsley, if desired.  Serves 6-8.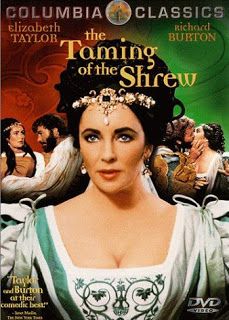 (My favorite Liz movie!)