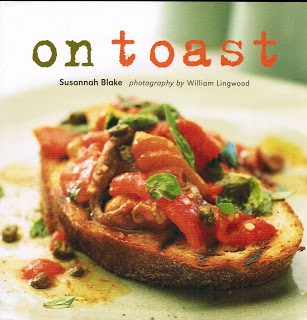 My daughter Kara loves toast.  She has toast for breakfast and toast for snacks.  I think of her every time I look at this book, and will even more so when she moves to the Washington, DC area in two weeks where she will pursue her dream and her new life.  I will miss her more than I can say.  It seems harder to say good-bye this time, even more when she left for college and even lived overseas numerous times.  But we raise our children so they can grow and live to their fullest potential, and Kara will certainly be doing just that.
This is a great little cookbook – who doesn't love toast?  It's easy, delicious, and pure comfort, even if it's only spread with a bit of butter.  But the recipes go way beyond ordinary toast.  The breakfast toast chapter has creamy scrambled eggs on rye with cinnamon-honey roasted tomatoes; toasted brioche with lemon cream and fresh raspberries; and Kara's favorite, poached eggs on muffins or toast.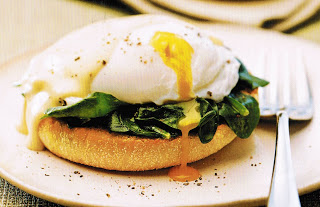 The "bite-sized" toast chapter can be caramelized shallots on parmesan toasts; grilled zucchini and feta on crispy ciabatta; or a crostini with blue cheese and caramelized pear.  The "indulgent" toast chapter features sticky sauteed bananas on toast; macerated berries on brioche french toast; and nutty chocolate and marshmallow toast.  The "big" toast chapter has dishes that are more like a main dish such as a grilled chicken and avocado baguette with tarragon mayo; a rare beef baguette with fresh mango salsa; tuna melt; or my favorite, spicy sauteed potatoes and chorizo on sourdough toast.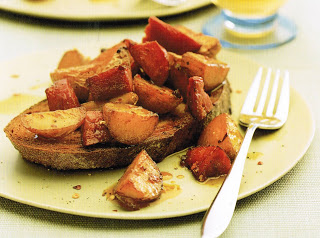 The aroma of cooking toast, whether it's in a toaster, under a broiler, or on a grill pan, is almost as enticing as freshly baked bread.  There is something so satisfying and appealing about toast.  And every time I pop that slice of bread in the toaster for breakfast, I will always think of my Kara.  I'm sure she will continue on her daily toast routine.  I am guessing they have great bread around DC.