I will never forget the moment of my first daughter's birth.  Kristina kept me in labor for a long time, but came out with her eyes open wide and looking around.  You could almost read her face – it was a look you can still see on her face to this day of – "Wow! What can I do now?  Let's go!"  Her first word was "hat" because she wanted to put on her hat and go out into the world.  Kristina still has the same look and sense of adventure.  She wants to do everything and enjoy life to the fullest.  Kristina is also an extremely hard worker and lets nothing stop her from accomplishing her goals.  There is always something going on with Kristina, that sometimes I wonder how she finds time to eat, sleep, and breathe.  She runs two very demanding and high-powered daily websites, "The Daily Dish" at BetterRecipes.com  and owns Cooking Contest Central.    She puts her heart and soul into these ventures every single day.  I am so proud of her.  Kristina has already done so much in her life, and I look forward to all of her future endeavors.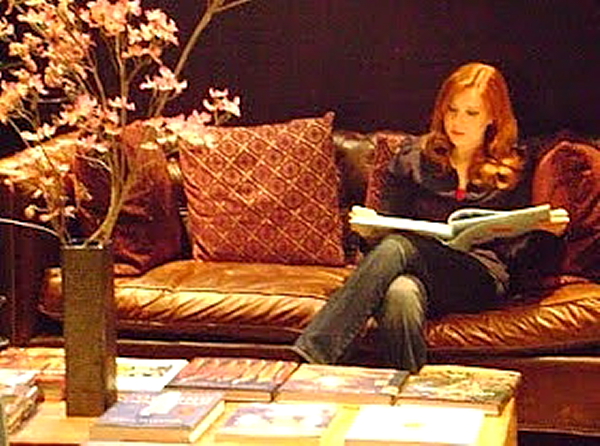 This is one of my favorite photos of Kristina in Tyler Florence's kitchen store in Mill Valley, California, reading what else – cookbooks!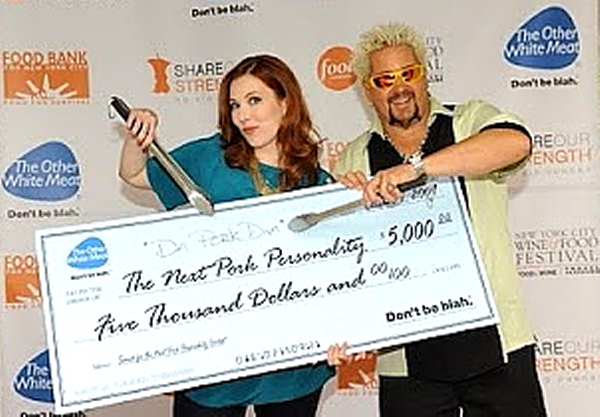 Kristina and her winning check from Guy Fieri when she won his "Pork Personality Contest" at the New York City Food and Wine Festival.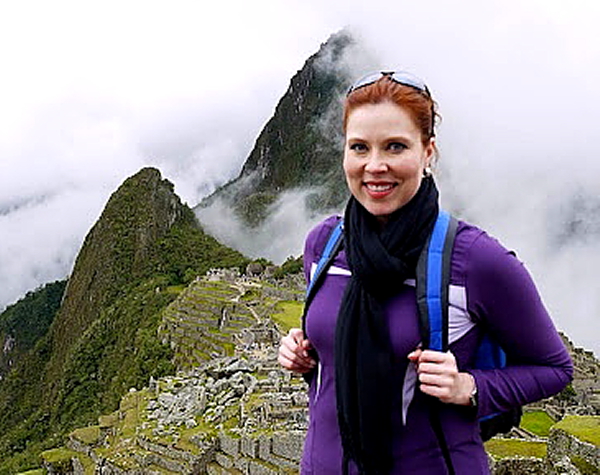 Kristina is always traveling the world in search of adventure and to taste the culinary delights of every country, including here at Macchu Picchu in Peru where their main dish is "cuy," which is guinea pig.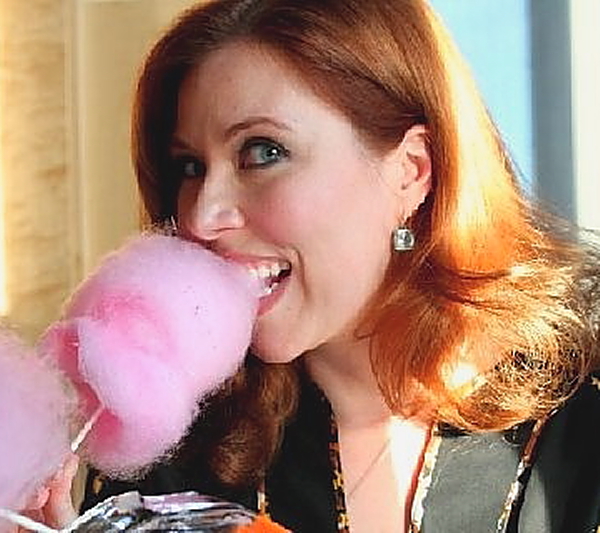 Kristina also finds it just as much fun to eat homemade cotton candy from "Art" at the fabulous Four Seasons in Seattle.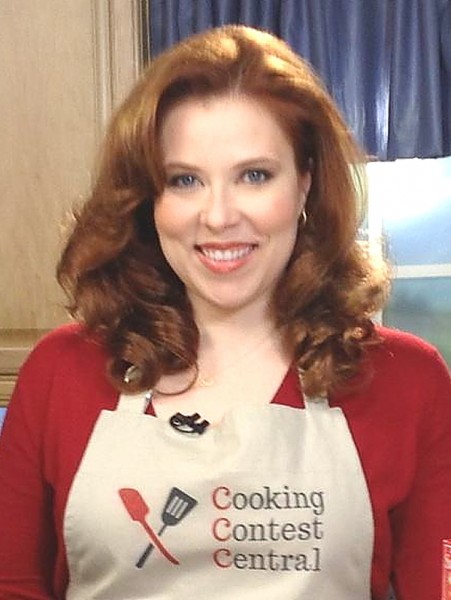 Proud owner of Cooking Contest Central!
Happy Birthday, my sweet girl!  Have fun celebrating in New York City today.  You have all kinds of surprises coming!  I love you!