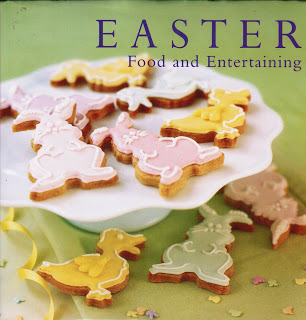 Easter has its origins in a mix of pagan, Jewish, and early Christian traditions.  The word is thought to derive from the Old English eastre, the name given to a pagan festival held at the vernal equinox in honor of the Teutonic goddess of the dawn, Eostre.  Throughout the ancient world, this spring equinox was a time for celebrating fertility, new life, and regrowth after the winter.  Eggs and rabbits symbolize this fertility.  The Jewish celebration of Passover takes place each spring.  Since the Resurrection of Christ occurred during Passover, this was commemorated at the same time of year and also symbolized new life after death.  The ancient practices and customs honoring the fertility of the land and its people therefore gradually blended with the Christian beliefs to evolve into the religious holiday celebrated at Easter.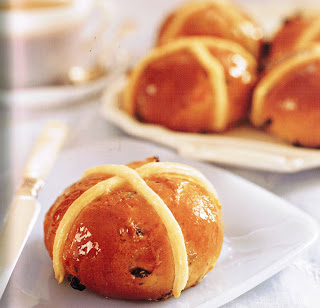 Easter is a religious holiday and also a time for families to celebrate together.  Over the years, many foods are celebrated as traditional Easter fare such as hot cross buns, Easter eggs, lamb cakes, and honey roasted ham.  Easter and springtime are often viewed as a joyous time for new beginnings and new projects.  Think of how many people do their "spring cleaning" as a way of starting anew.  It is a time to try the new produce of the season such as asparagus, artichokes, and new potatoes.  Serving a ham has long been a symbol of good luck and prosperity.  Not only food, but the home can be decorated with the symbols and colors of spring flowers – tulips, crocuses, daffodils, and violets.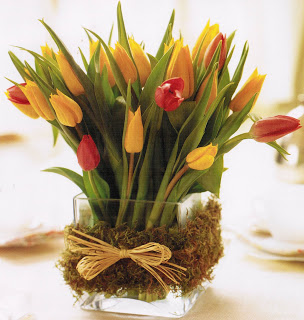 Whether your Easter or springtime celebration is a family gathering, an Easter egg hunt, or a buffet for a crowd, this cookbook will inspire you to make Easter a special occasion.  The recipes and decorating ideas include a delicate lavender creme brulee, spring roast lamb or ham, asparagus omelets, bright colored cupcakes, all presented on a beautifully decorated table with ideas for flower arranging or making an egg tree.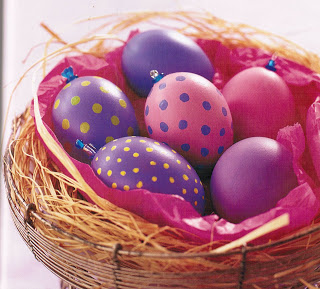 Happy Easter!!!