If you are a regular reader of my blog, then you know how I love giving away cookbooks in random drawings each week.  When I email the person whose name was drawn to inform them that they will be getting a cookbook in the mail, I always receive happy emails in return thanking me and expressing their love of cookbooks, too.  Cookbooks just make people happy- pure and simple. 
I have a story to tell you about how I came to possess this lovely cookbook.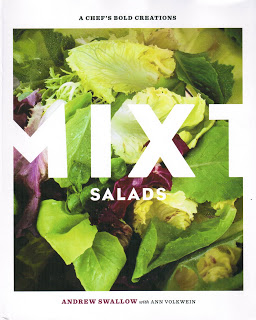 Let me start at the beginning.  I receive emails from readers all over the world who read my blog because they share the universal joy of cookbooks.  One such reader, Barbara, from Italy, wrote and told me how much she enjoyed my blog and wanted to enter my cookbook drawing one week.  I was thrilled, as she was my first reader from Italy.  I put her name into the random drawing, but it was not the one picked that week.  But Barbara did not give up.  She kept entering almost every week, until finally her name was drawn a couple weeks ago.  The book that week was a beautiful seafood cookbook.  Barbara had expressed how she loved finding new recipes for seafood and was thrilled when she won.  Through our correspondence, I learned that Barbara had her own food blog.  Unfortunately, I can't read it because it's all in Italian!  But no matter what the language, as I viewed her site, it was obvious she loves food and cookbooks.  Barbara entered a cookbook drawing on another site, http://www.lettuceeatkale.com/  and won the cookbook you see above.  The author of the blog, Sarah Henry, mailed the cookbook to Barbara in Italy, but for some reason, the Italian postal service returned it back to the USA.  When Sarah informed Barbara of this, Barbara asked Sarah to please send the cookbook to her fellow cookbook lover, Debbie of Culinary Cellar.  How sweet is that?!  I thanked Barbara for her kindness and looked forward to receiving the book. Rather late last night as I was writing my blog, my husband came upstairs and handed me a package that was stuck in the front door which we had failed to see during the day.  It was the cookbook!  Attached to the book was a sweet note from Sarah Henry telling me about how the Italian postal service returned it and that Barbara wanted me to have it instead.
The cookbook is amazing!  Chef Andrew Swallow takes salads to a whole new level with imaginative, bold recipes.  He teaches you how to create fresh salads that take center stage at your table.  Along with gorgeous photography, the recipes shine in the seasonal chapters.  Since we are fast approaching the fall season, I opened this chapter first.  The recipe that caught my eye immediately was the Roasted Fall Root Vegetables with Farro.  I can't wait to make it.  Since I am growing several Brussels sprout plants in my garden, the recipe for the sprouts with warm brown butter vinaigrette will find its way to my dinner table.
Be sure and check out Barbara's blog, especially if can read Italian, and Sarah's wonderful blog which has instantly become one of my favorites.  I also have both listed here on my favorite sites section on the right of the page.  And don't forget to buy Andrew's cookbook!