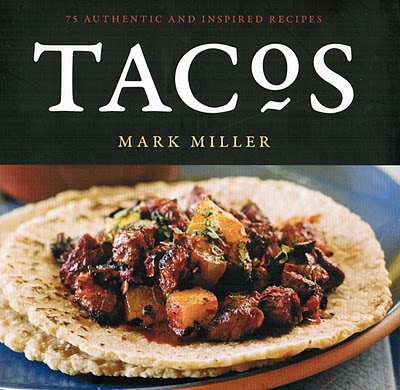 Raise your hand if you have ever made tacos for dinner.  Or eaten tacos in a restaurant.  It would be safe to say that there are probably few people who could answer "never".  Tacos can be beef, chicken, pork, vegetarian, and everything in between.  But it might be safe to say you never had a Mark Miller taco.
Chef and acclaimed cookbook author Mark Miller of the famed Coyote Cafe in Santa Fe, New Mexico is one of the original creators of modern Southwestern cuisine.  The chef spent summers far away from his New England home, living in a hacienda near Guadalajara, Mexico, where he learned from three generations of cooks.  He would tag along on their early market shopping to buy fresh masa, ripe fruit and vegetables, and fresh cuts of meat.  After shopping, there was always time to buy street food, mainly tacos.  Young Miller found a new food experience.  He could eat a warm tortilla seconds after it was pulled off a hot comal, and filled with the fresh ingredients bought at the same market where he had just shopped.  He was in heaven.  And decades later, it is still his mission to get people excited about tacos.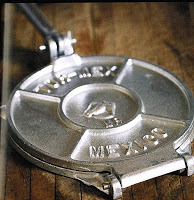 Tacos are quick to prepare because you "build" them.  If all the elements are before you, a meal is ready faster than you can say peanut-butter-and-jelly-sandwich, and it's much more fun than spreading something on bread.  Read about all the possibilities in this book –  they are endless.  You will never again want to brown some ground beef and stir in packaged taco seasoning mix.  Fillings can be made ahead of time and reheated.  Meat, chicken, or fish can marinate all day, then be ready to quickly cook or grill at meal time.  Have everything chopped and ready to go.  People love creating their own food experiences, so let them build their own tacos.  Tacos are a great party food for just that reason.  If you don't have time to slow cook something like chicken for a filling, buy a rotisserie chicken from the grocery store and pull off the meat.  The great thing about tacos is that you can put just about anything inside them.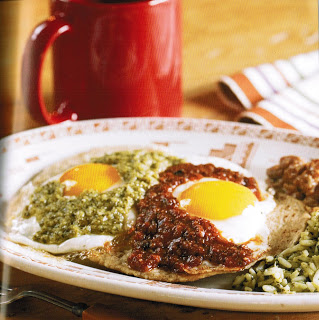 This is the dish that made me want to buy the cookbook.  Put beautiful poached or over-easy eggs on almost anything and I'll eat it.  These are called "Huevos Divorciados," which means "divorced eggs" because the eggs are "separated" by their chile sauces – green spooned on one and red on the other.  But don't stop here; try  a swordfish taco with a pineapple-habanero salsa;  a crab filling with fennel, lemon olive oil, avocados, tomatoes, chiles, and fresh herbs; mushrooms with roasted corn and fresh marjoram; or a chipotle-braised lamb shank served with Mexican crema on a soft white corn tortilla. 
Besides the incredible recipes, the book has so many beautiful photos that you will want to lick the pages.  The chef explains essential techniques like roasting chiles and making tortillas from scratch.  Everything you need to know about preparing authentic tacos is in the book.  It won't be long before you are making tacos as well as the most well-seasoned taquero.