It's St. Patrick's Day!  I'm getting ready to make my favorite corned beef and cabbage, new potatoes, and carrots, served with a horseradish sauce.  It's an old Sunset Magazine recipe that I have been making every St. Patrick's Day for over twenty years.  For dessert, I will make my husband's favorite sugar cookies with the dough tinted green, of course.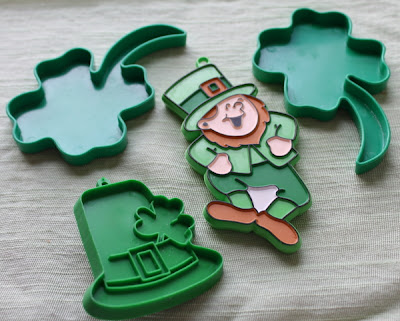 You will find my corned beef and cabbage recipe
here
,  from my St. Patrick's Day blog two years ago!  And don't forget to watch the best St. Paddy's Day movie ever – "The Quiet Man," with John Wayne and Maureen O'Hara!
Happy birthday to my Grandpa who would have been 117 years old today!  He was the best Grandpa…