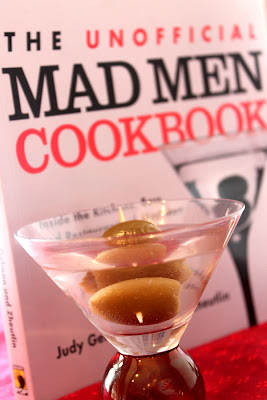 Mad Men is back on the air next Sunday, March 25th,  for a new and exciting season.  But before the premiere, how about hosting a Mad Men party?  Everything you need is in this great new cookbook, "The Unofficial Mad Men Cookbook."  The book contains tips on throwing a successful '60's cocktail party, and a guide to Mad Men hangouts that will appeal to the history buffs, such as Sardi's, where you might find Don Draper ordering a steak tartar.  In the book you will find recipes from the bars and restaurants that appear on the show.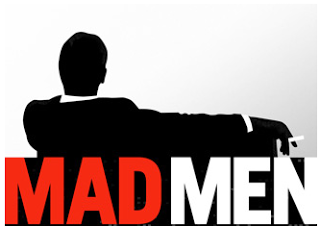 I decided to try a couple of the recipes.  How about a classic shrimp cocktail?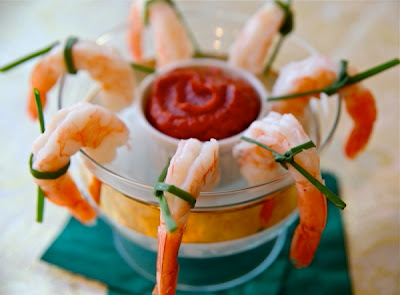 Or how about some Swedish meatballs, like Betty Draper liked to prepare?  I took the advice in the cookbook and added the traditional lingonberry jam and mashed potatoes.  They are fabulous!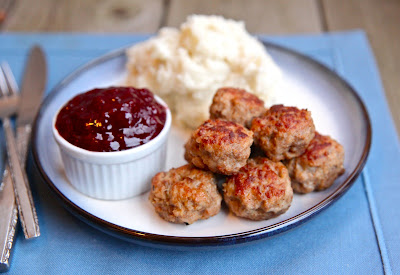 You can make these and other great recipes from the cookbook, because you can win a copy!  All you have to do is email me at
[email protected]
 and tell me why you love
Mad
Men and why you want this cookbook.  Put "Mad Men Giveaway" in the subject line and make sure to give me your email address and I will notify the winner.  You have until the premiere next Sunday night to enter.  I can only accept entries from the USA.  Good luck everyone!  I know you will love this cookbook.  And be sure and watch the premiere!  Joan says so…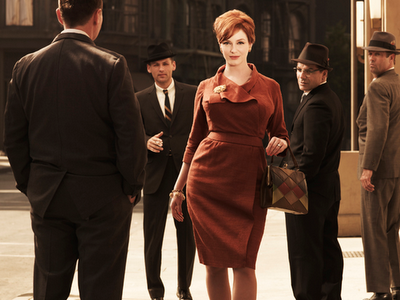 Become a fan on facebook to get three free recipes: facebook.com/unofficialmadmencookbook
Follow on Twitter : @DineLikeDraper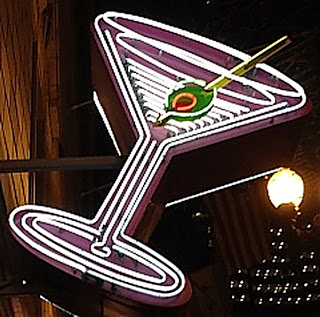 Cheers!!