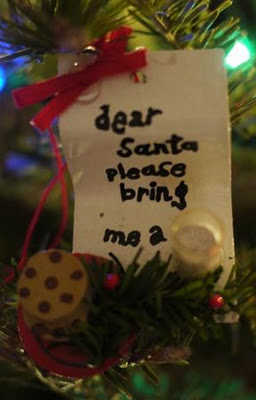 The month of December gets crazy busy with Christmas, parties, and family celebrations, which could leave little time to do things such as reading blogs!  But I hope you are reading this one, because I want to do something special for my wonderful readers.  I thought that instead of my weekly giveaways for cookbooks, I would try something different for this month. 
If you are looking for a special cookbook for a gift, or there is one that you have been looking for forever,  then I'm here to be your Santa.  Maybe you remember a cookbook your mom or grandma used to have, but it got lost over the years.
Here's what I want you to do:  Write me with your wish list of cookbooks.  I will need exact titles and authors, and any other information you may have about the book.  I will do my best to find it for you, then I will mail it to you for no charge.  Just think of it as my gift to you.  I have a library of books, I go to book sales all the time, and basically, finding cookbooks is just what I love to do. 
Send me emails with the title "Cookbook Wish List" on the subject line to [email protected] .  Be sure and give me an email address that you check all the time so I can write back to you right away if I find your book.  (However, I'm afraid I won't be able to mail any books outside of the USA).
I would love to make someone happy with a special gift under the tree. 
Ho! Ho! Ho!