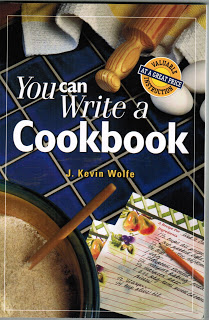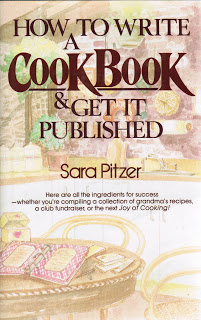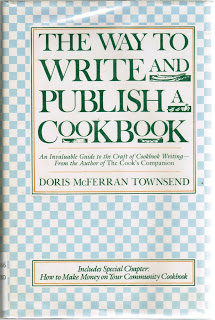 If you came across my blog because you love cookbooks and cooking, then most likely someone has asked you, at some point in your life, "So when are you going to write a cookbook?"  Good cooks are always encouraged by friends and family to put their well-tested, tried-and-true, or prize-winning recipes into print.  I have been asked this question numerous times over the years, and even bought the above cookbooks that were published in 2000, 1984, and 1985, which means I've thought about it for over 25 years and have never followed through! 
There are probably many other books on the subject available now, because even with our technology of internet recipes available with a click of the finger, there is still a demand for a cookbook to hold in your hands.  The other day, my daughter Kara was reading a recent Time magazine.  She suddenly ripped out a page and handed it to me, saying, "Mom – this will make you mad. Write about it on your blog!"  All I had to do was read the first sentence which stated that a person only needs a few cookbooks, and I knew lots of people would disagree.  The author also said nobody needs an entire library of cookbooks in this age of Epicurious.com.   I beg to differ, sir, and my guess is, so will many of the readers of my blog.  I give away cookbooks every week to my loyal followers and they love it.  People simply love cookbooks, old and new, and yes, even online recipes, too.  Cooks just love to cook. 
For all of you aspiring cookbook authors out there, start with the basics – great recipes.  Lots of people have great recipes, but how does one sell them to the public?  According to my above books on the subject, first decide on the subject.  Are you best at everyday, practical cooking?  Are you known for your entertaining skills?  Are you an expert on a singular subject such as barbecue, cookies, pies, or chicken?  Maybe you have a child with many food allergies and you have developed amazing recipes that you want to share with others who have the same medical condition.  Or maybe you just want to write a cookbook for a school fundraiser or a good cause?  Whatever the reason, writing a cookbook takes organizational skills, writing skills, creativity, and sometimes a little luck doesn't hurt.  In one of the books, the author suggests starting smaller with newspapers or magazines, and even entering cooking competitions.  For example, some publications ask for reader recipes, or run a local cooking contest for something like Christmas cookies.  There are hundreds of national cooking contests every year where, if you win, you could be featured in national magazines with your winning dishes.  If you get your name out there as a great cook, then you will have something to show a potential publisher or agent.  The food world is considered "cool" at the moment, with cooking schools at capacity, and people on waiting lists.  Food bloggers are everywhere, and one lucky person even had her blog made into a movie, starring none other than Meryl Streep.  Anything can happen in our foodie environment and you have to be ready to grab opportunities when they come along. 
Many years ago, there were only a few real celebrity chefs like Julia Child, James Beard, or Graham Kerr.  Now of course, we have dozens of celebrity chefs and well-known cookbook authors who show up on 24-hour a day cooking shows.  More cookbooks are being published today than ever before.  Fifty dollar cookbooks are now commonplace.  Not all cookbook authors will ever reach the status of celebrity cook, but this shouldn't discourage anyone from trying to write a great cookbook.  We are in a new millennium with endless possibilities for television, print or internet.  The good news is that there is always room for a new cookbook author, and people who will buy cookbooks – like me.  Even though my shelves are overflowing, there is always room for more.  So, yes, you can follow your dream and write a cookbook; and I will probably buy it.  And maybe even talk about it here.