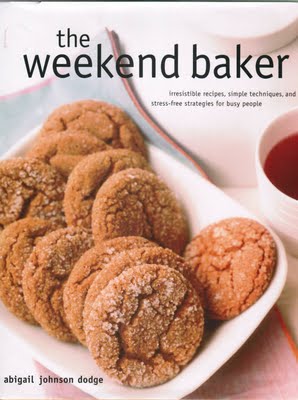 Many people love to bake or would love to learn to bake, but declare it time-consuming or too difficult.  If this is the case in either scenario, your baking concerns are over forever because now you have this incredible book to find.  Author Abigail Johnson Dodge started baking as a young girl with her mother and never stopped.  She founded the test kitchen at Fine Cooking magazine (one of the best food magazines EVER), studied pastry-making at La Varenne in Paris, and worked under Michelin 3-star chefs Michel Guerard and Guy Savoy. 
What makes this book so unique is how it is organized.  Recipes are divided into three sections according to the time they take to make:  "Baker's Express" are the recipes that can be on your table in 10 minutes or up to an hour.  They are made with few ingredients and simple techniques, such as the 10-Minute Mocha Pots, or a 12 minute stovetop apple-cranberry crumble with all the flavor of an apple pie.  If you are a planner, then try the "Baking in Stages" section.  The recipes are still easy, but are broken down into stages with a list of "do-aheads" so baking can easily fit into your busy schedule.  For example, if you want to make a cheesecake, make just the crust up to two days ahead, make the cheesecake up to three days ahead or even freeze it.  It's ready when you are, and doing it in stages makes it seem much easier to handle.   In the "Productions" section, let's say you are baking for a special birthday party, anniversary, or holiday meal.  Just like the baking in stages, the recipes are broken down into manageable steps, but are more of a showstopper kind of dessert like a four-layer carrot cake.  Instead of baking in cake pans, the cake is baked in a half sheet pan, cut into strips,  and stacked.  Genius.  It looks spectacular and professional looking.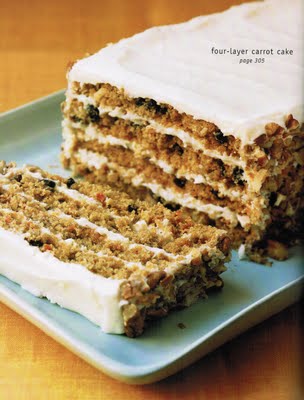 The book will tell you all the basics you need to know about ingredients, appliances, utensils, and tips.  Before you know it, everyone will be turning to you for advice and recipes.  If your child happens to tell you one evening that it is your turn for cupcakes at school the next day, no need to worry.  Just make the "Emergency Blender Cupcakes" with an easy fudgy frosting.  Or you want fresh cinnamon rolls for a special breakfast – you can start them three days ahead of time. 
The recipes are spectacular.  You need to find this book, along with Abigail's many other books.  Go to her website
http://www.theweekendbaker.com/
  to read more.  Okay – it's the weekend – get baking!!