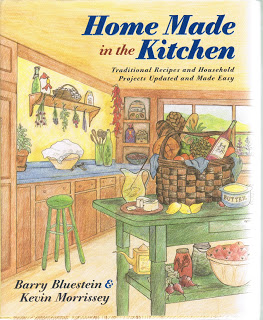 Since December begins this week (Yikes!) it's time to think about homemade gifts from your kitchen for family, friends, neighbors, hairdressers, and any others who would love a taste of your wonderful cooking.  Homemade gifts of food are appreciated by all.  Homegrown, homemade, and home-cooked is what everyone loves.  I make and preserve certain items in the spring and summer for gifts like strawberry jam and peach preserves to give away for Christmas gifts later, but many things I make just for the holidays like my favorite toasted walnut fudge with four kinds of chocolate, and almond toffee. 
One item I found that people absolutely love is homemade breads – yeast breads of all kinds, coffeecakes, muffins, quick bread loaves, and others.  I wrap them in cellophane and tie with ribbons, or some items can be stored in decorated boxes or baskets, and sometimes I order those bread bags from catalogs that say "Homemade For You."  My daughter Kristina likes to make "pulla," a special Finnish bread made with cardamom.
The book has dozens of ideas for candy, bread, smoked foods, beverages, oils, vinegars, condiments of every kind, and jams.  Some items involve a little work, but others like the white chocolate cookie bark has 2 ingredients, takes minutes to make, and can be made 2-3 weeks ahead.  All of the ingredients and equipment needed is explained, as well as suggestions for wrapping and decorating. 
Just remember, there is no gift like a gift from the heart, made with your own hands.