Many Dads love to grill.  On Father's Day, they either want to be treated to someone else grilling for them, or insist on doing it themselves.  Either way, grilling and Father's Day just seem to go together.  I don't know what it is about the grill, but it's the best way my husband cooks, too.  He isn't comfortable at the stove, but give him some meat or fish and a hot fire, and he's the king of dinner. 
Grilling is an art.  Remember that  the grill doesn't do the cooking, you do the cooking.  The grill just gets hot.  Feel out the hot spots, rotate the food when needed.  If you are using a gas grill, simply turn the knob to the desired setting.  With charcoal, it's a little trickier.  Here's an easy way to gauge heat:  Simply hold your hand about 3 inches over the grilling grate and count "Mississippi's" until the heat forces you to pull your hand away:  3 Mississippi's = medium-hot fire; 2 Mississippi's = hot fire; 1 Mississippi = very hot fire.
No matter if you are grilling or dad is taking control, you will find some excellent recipes in this cookbook.  Start with appetizers: chicken wings, Korean short ribs, nachos, grilled crab cakes, or prosciutto-wrapped asparagus.  For beef, try Thai-style rib eyes, Moroccan hangar steaks, or strip steaks with chimichurri sauce.  Pork means ribs, with a honey glaze, a cherry barbecue sauce, jerk seasoned, or pork and pineapple kabobs.  If you like lamb, try it with a chipotle glaze; or if fish sounds good, how about some Cajun catfish, shrimp and smoked sausage kabobs, or snapper tacos.  There are endless recipes for burgers, hot dogs, pizza, sandwiches, and chicken.  You can end with desserts like grilled bananas foster, or even brownies.  No matter what you grill or dad grills, have a Happy Father's Day on Sunday!!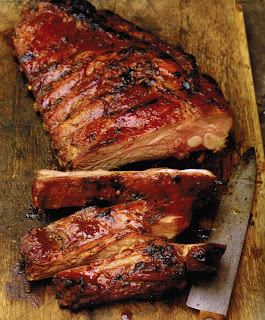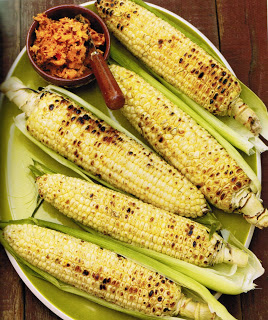 Happy Father's Day, Bill!!  What are you going to grill for us??