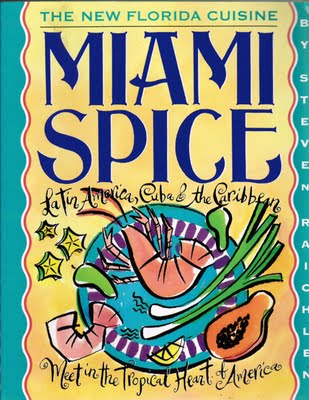 The Sunshine state has just about anything an enthusiastic cook would want:  an ocean and gulf filled with stone crabs, lobster, shrimp, oysters, and more.  The semi-tropical climate makes it possible to enjoy ripe tomatoes year round, not to mention oranges, grapefruits, tangerines, and many exotic fruits.  There is a massive choice of Cuban, Columbian, Nicaraguan, Honduran, Peruvian, Haitian, and Jamaican foods.  Think of dishes such as Tres Leches cake, arepas, and Cuban sandwiches. 
With award-winning Steven Raichlen as the author, I knew this would be a great cookbook.   Bon Appetit describes him as "A whirling dervish and a true virtuoso."  I couldn't agree more.  In this book, he captures all the bursting tropical flavors and combinations that come together when Latin and Caribbean greet your palate.  The book begins with tropical drinks made with mangoes, orange juice, papayas, limes, and rum.  Soups such as "mangospacho" are perfect to enjoy in the hot climate.  I love the condiment section with recipes like a banana-molasses ketchup, or a sunshine aioli.   Fish entrees shine with shark en escabeche, and sofrito steamed mussels.  For meats, how about rum-soaked veal chops or a Jamaican jerk rack of lamb.  To end a meal, guava cheesecake or a coconut souffle.  Floridian food is hot!hot!hot!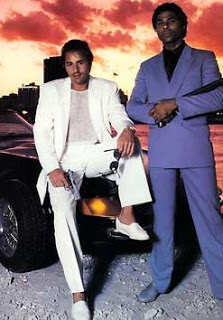 A little Miami Vice in the land of Miami Spice!