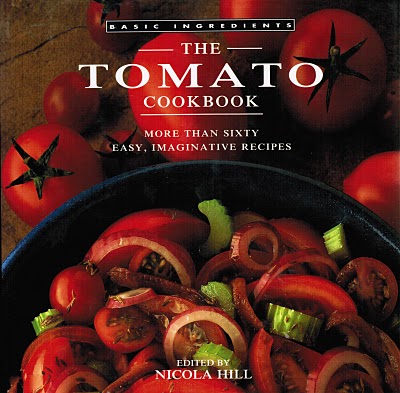 Just in time for summer enjoyment, here is a great cookbook to enjoy the bounty of tomatoes, whether from your own garden or a local Farmer's Market.  This cookbook from 1994 not only has over 60 great recipes, but you will also find out about the different varieties of tomatoes, and how to select and store them.  This summer you could be making bacon and tomato turnovers, Tandoori chicken in tomato sauce, a spicy tomato dip, a fish and tomato casserole, tomato marmalade, and, of course, salsa and ratatouille. 
To enter the random drawing, just email me at the address on the right by midnight, July 2nd, and include your name and email address.  I will notify you by email if your name is drawn.  Good luck!  Check back every Monday for a new give-away!
Congratulations to Susan B. from Pennsylvania for being the lucky winner in last weeks' drawing for the Weight Watcher/Duchess of York cookbook!