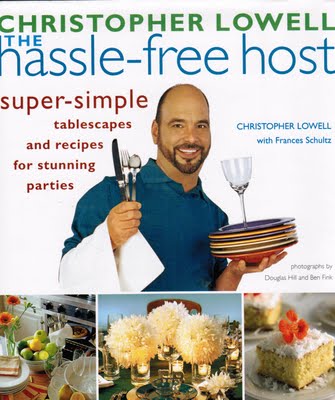 With showers, weddings, and graduations in the next couple months, here a great book to help you with planning, decorating, organizing, and cooking.  Christopher Lowell is the Emmy-Award-winning host of The Christopher Lowell Show.  In  this book he shares his secrets of party planning of every kind, from impromptu get-togethers to fabulous weddings.  His invaluable entertaining tips and shortcuts transform even the most harried person into a party-planning savant.  Christopher will make any party fun, relaxing, and festive, no matter what the occasion.  If you love to entertain, this book is for you.
To enter the random drawing for the book, send your name and email address to [email protected]  by this Friday, May 20th at 11:59 pm CST.  I will email the winner over the weekend.  Good luck!
Congratulations to Melissa V. from Arkansas who won last week's box of cookbooks! 
(More boxes of cookbooks coming soon in a future drawing!)