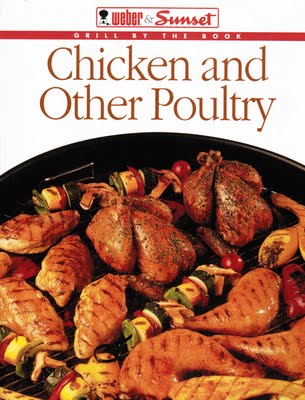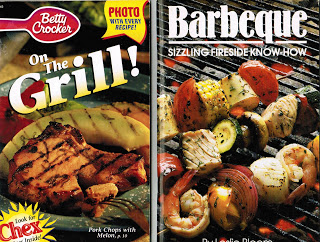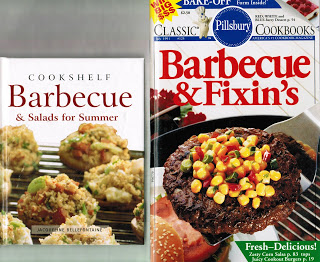 As long as we are talking grilling today, here is this week's giveaway for all kinds of grilling ideas!  Sunset and Weber grills have a beautiful book for grilling chicken, turkey, duck,  game hens, and even pheasant.  The Betty Crocker and Pillsbury booklets always have easy, great ideas for grilling.  The little hardback of barbecue and salads for summer is packed with 120 recipes for every kind of fish, seafood, poultry, meat, vegetables, sides, and desserts.  You will have lots of fun with these this summer!
To enter the random drawing, send your name and email address to [email protected]  by this Friday, June 24 at 11:59 pm CST, and I will notify the winner over the weekend.  Good luck!!
Congratulations to Mary L. from Georgia who won last week's drawing of the cocktail books!
(Just a reminder-  enter every week for the drawings!  Someone has to win and I have lots and lots of books to give away! Don't give up!  Also, stayed tuned for something new in the giveaways..)