I am thrilled to announce that I am now a contributor to the "Cookbooks and Food Writing" section of About.com!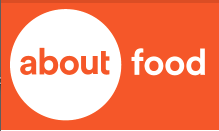 My first two articles were published today:
http://cookbooks.about.com/od/5-Questions-For/tp/How-to-Organize-a-Home-Cookbook-Library.htm
http://cookbooks.about.com/od/Cookbook-Collecting/tp/Five-Tips-for-Starting-a-Home-Cookbook-Collection.htm
 I will be writing all about cookbooks, cookbook collectors, how to find cookbooks, and just about anything you will want to know about cookbooks!  Last I heard, About.com receives at least 100 million hits a month and I'm looking forward to some of those hits wanting to know about cookbooks!
My life in the Cellar is now expanding to new areas and I can't wait to share them all with you.  Stay tuned for more news to come and I'll always post new links for you to read.  My blog will continue as always (are you  kidding, it's my baby!) but now it just has a sibling!
If you have any ideas of what you would like to read about in this new venture, please tell me!  I want to hear from you.