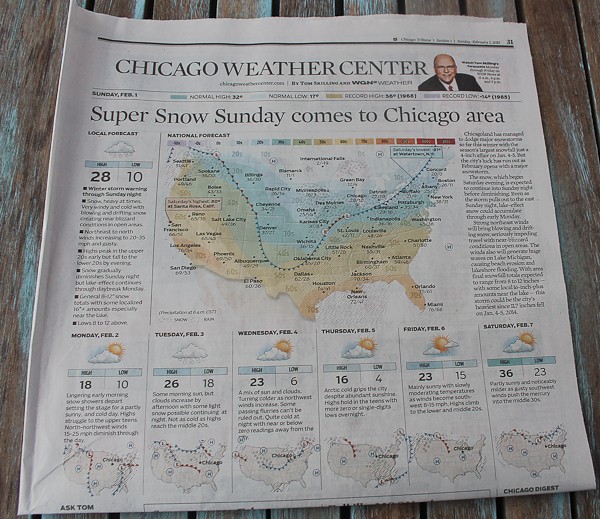 Here is our week to come.  Snow, cold, and not even hitting the 30's until Saturday.  So you know what that means?  Hot chocolate and a roaring fire!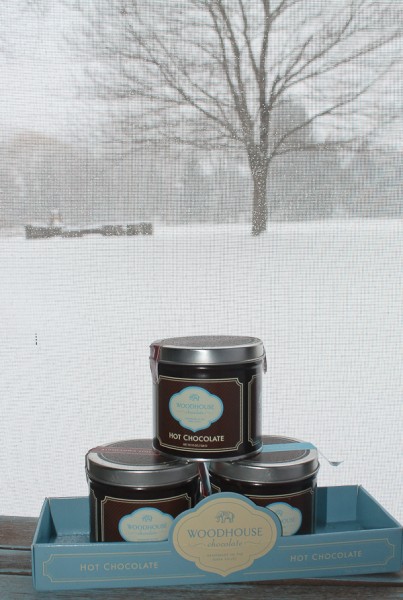 This was the view out the back door early yesterday, and it's only going to get worse the rest of the week.  But at the same time, it's so lovely to look at and so peaceful.  As my husband Bill and I were reading the paper, we both agreed it's time to get cozy and drink hot chocolate.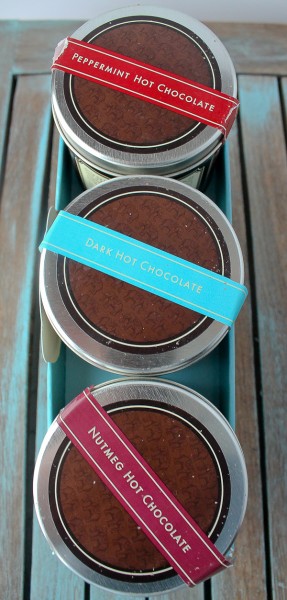 I love Woodhouse hot chocolates from the Napa Valley.  It comes in flavors of nutmeg, dark, and peppermint.  I don't even know which to have first, so most likely I will spread it out during the week and have all three.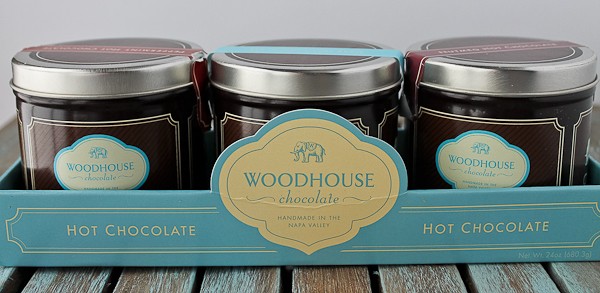 You must visit the Woodhouse Chocolate website!  You can also follow them on all the social media.  Whenever we are visiting the Napa Valley, Woodhouse is one of our must-stop destinations.
Since you probably don't have the jars of Woodhouse sitting in your pantry, here is a very simple hot chocolate recipe I have made since my girls were young.  But only when Woodhouse wasn't around, of course.

Easy Hot Chocolate for One
Ingredients
1 Tablespoon unsweetened cocoa powder
1 Tablespoon granulated sugar
dash of salt
¼ cup hot water
¾ cup milk
Instructions
Mix cocoa, sugar, and salt in a small saucepan. Add water and stir to blend. Bring to a boil and boil, stirring, for 2 minutes. Add milk, reduce heat, and heat until very hot, but do not boil. Serve topped with marshmallows or whipped cream, if desired.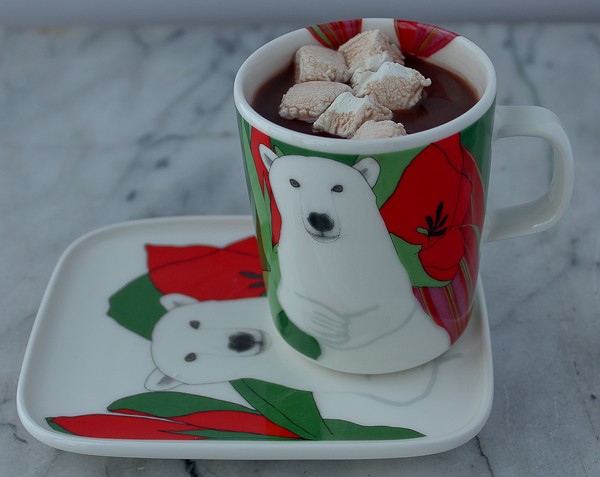 I think I will start with the nutmeg while gazing out the window at the beautiful morning.