Five years?  Where did that time go?  So much has happened that I wouldn't even know where to begin.  I wrote my first blog because of the encouragement of my daughter Kristina, who said, "Mom, you have all those cookbooks, all those recipes, all those cooking contest adventures; do something with them!"  She was right.  I looked around our small unfinished basement that was nothing more than a place to store my "stuff" and realized the stuff had a lot of value and memories and deserved something better.  It started out looking like this: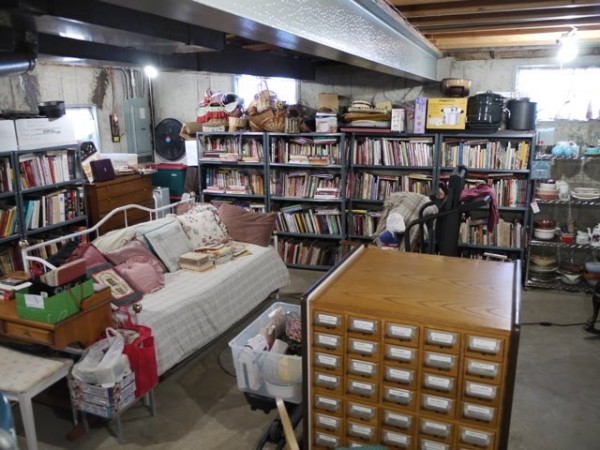 The Culinary Cellar is still a work in progress, but now it has better shelves, a real library card catalog stuffed with years of recipes, filing cabinets, and dreams of more to come.  (There actually is more to come – big surprises to be announced soon!)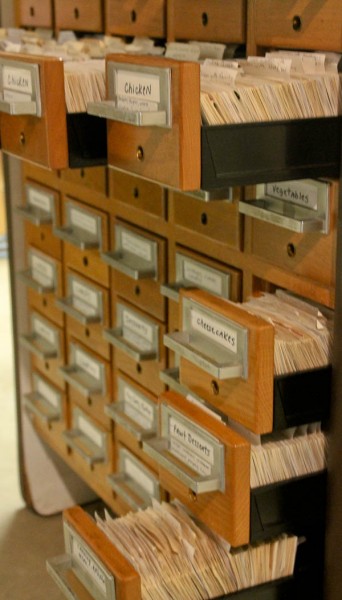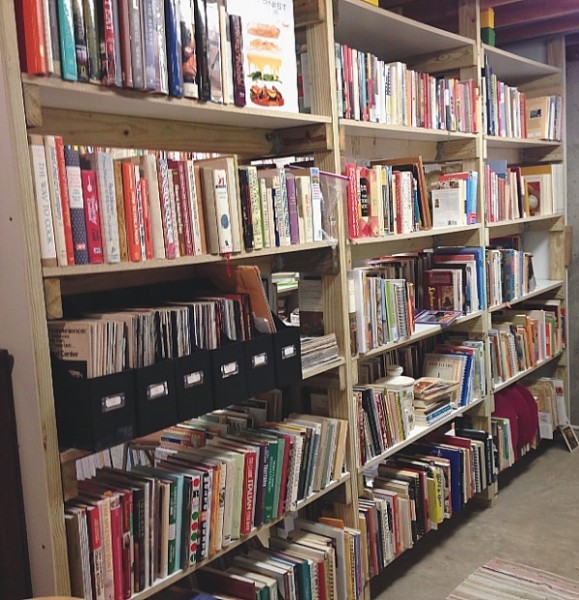 This is just one of several shelves, and more shelves are planned.  These books represent years of accumulation and all for the love of the printed page.  I still get a thrill finding new books at thrift stores, garage sales, or book stores.  I especially love the old vintage cookbooks that have been used and loved.
I want to thank all my faithful readers who have stuck with me over the years and still write to me, send me cookbooks and recipes, and tell me about their own cookbook collection.  We are a loyal bunch and not about to go away anytime soon. Cookbook lovers will be around for a long time.  And so will this blog!
Thank you all for letting me be a part of your cooking life!