The Countess of Grantham and her daughters have been busy since last season planning menus at Downton Abbey for all to enjoy.  Mrs. Patmore and Mr. Carson are anxious to begin.  Wait until you see what will be coming out of the kitchen this Sunday when Season Five begins!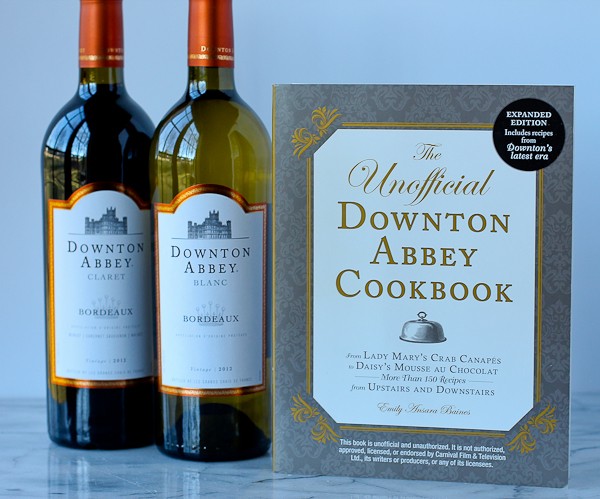 With this cookbook, you will be able to eat like the Crawley family, whether it be an afternoon tea or a lavish six-course dinner.  Inside you will find recipes for dining with the Crawley's such as hors d' oeuvres, soups, roasts, game, salads, vegetables, desserts and other sweets, and endless offerings for tea time.  You can make and serve these meals at your own dinner party (without Mr. Carson and Mrs. Hughes) and treat your guests to such offerings as Steak Chasseur, Crispy Roast Duck with Blackberry Sauce, or Daisy's Mousse au Chocolat for dessert.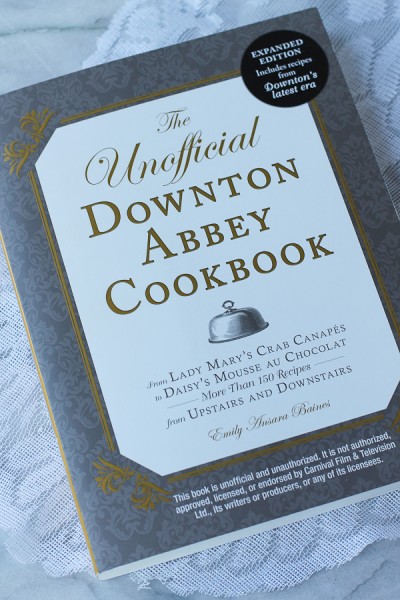 For the staff, there are recipes for hearty breakfasts to start their busy days, quick lunches between business, downstairs supper, and desserts for the servants' sweet tooth.  The servants may not be granted the extravagant meals, but they would enjoy a classic steak and kidney pie, or a mutton stew.
All the chapters offer etiquette tips to which you should heed before hosting your first elegant affair. After all, you don't want to offend any possible suitors!
I have read that people plan viewing parties around each season of Downton Abbey.  Now there is a cookbook to help and some wine to celebrate.  Would you like the Claret or Blanc?