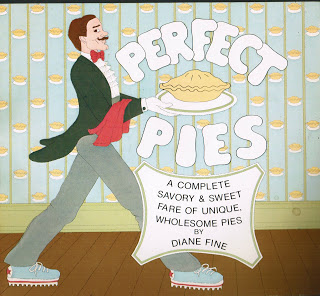 Since today is the celebration  of Dr. Martin Luther King, Jr, I thought it would be fun to find out his favorite food.  Turns out there were several, but what I kept coming across most was pecan pie.  Apparently Dr. King loved pecan pie more than any other dessert.  I think he made a good choice.  All-American pecan pie is like no other pie.  Pecans have their origin in prehistory, with fossils being found in Texas and nearby areas.  The Native Americans named them "pacane," meaning "a nut to be cracked with a rock."  They depended on pecans as a major food source for 4 months out of the year. 
Tradition holds that the French invented pecan pie after settling in New Orleans.  Pecan pie recipes have not been found earlier than 1925, and two of the most popular cookbooks, Fanny Farmer and The Joy of Cooking, did not include a pecan pie recipe before 1940.  The makers of Karo syrup popularized the pie.  The Karo website claims that the pie was a 1930's discovery of a "new use for corn syrup" by an executive's wife.   
I found this cookbook on my shelf which has pies of every kind, both sweet and savory, and of course includes a pecan pie recipe.  The savory pies include chicken, seafood, vegetable, and cheese pies.  The sweet pies include fruit pies of every variety, and other nut pies besides pecan.  The book doesn't offer a clue who made the first pecan pie, but it doesn't really matter.  Whoever made the first one may be a mystery, but it is certainly an American original and one of our country's favorite pies to serve especially at holidays.  Don't save it for Thanksgiving or Christmas; make one today in honor of Dr. King,  who loved it.