Sonoma County California is considered America's first wine country, with grapes being planted as early as 1821 by Russian settlers.  California wine country is one of prettiest places on earth and one of my favorite destinations.  The Dry Creek Valley in northern Sonoma County in the town of Healdsburg boasts over seventy wineries, most being family owned and covering sixteen miles of lush vineyards.  The area has one of the densest concentrations of Old Vine Zinfandel in the world.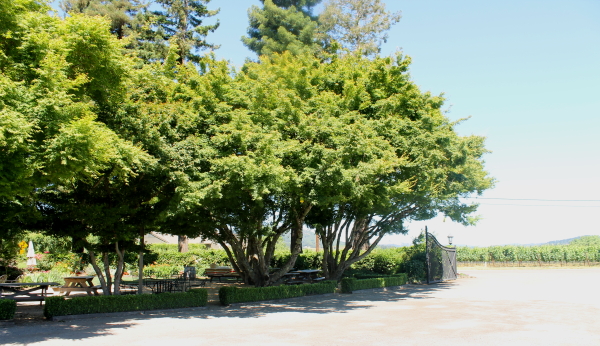 Last week, our family was in Sonoma County for a wedding celebration party for my daughter Kara and her husband.  A group of eight family members were invited for a tour and picnic at Dry Creek Vineyards in Healdsburg.  Dry Creek was the first new winery established in Dry Creek Valley after Prohibition.  It was founded in 1972 by David Stare, and his daughter Kim Stare Wallace is the president of the winery.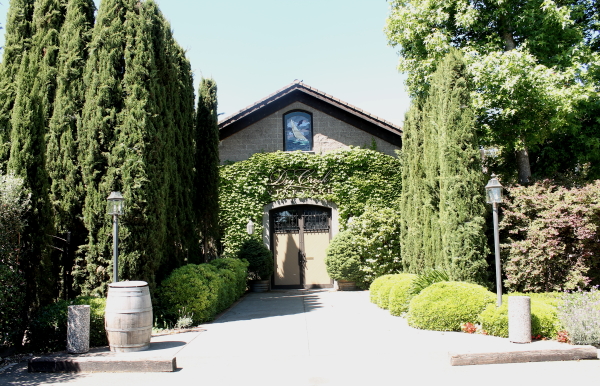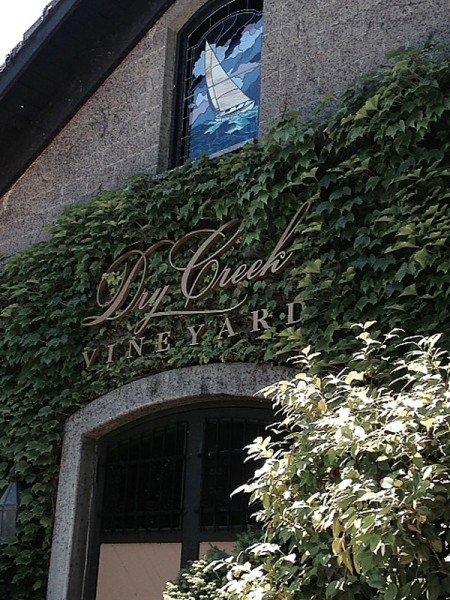 We were greeted just inside this door by our tour guide, Ian, who happened to be ready with a bottle of wine!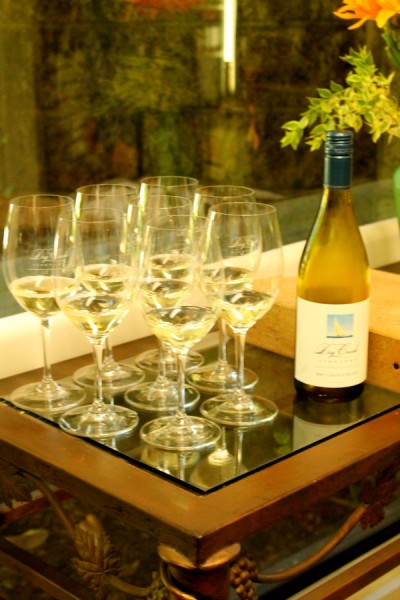 Not a bad way to start, right?  The Dry Chenin Blanc  also turned out to be my favorite of the day.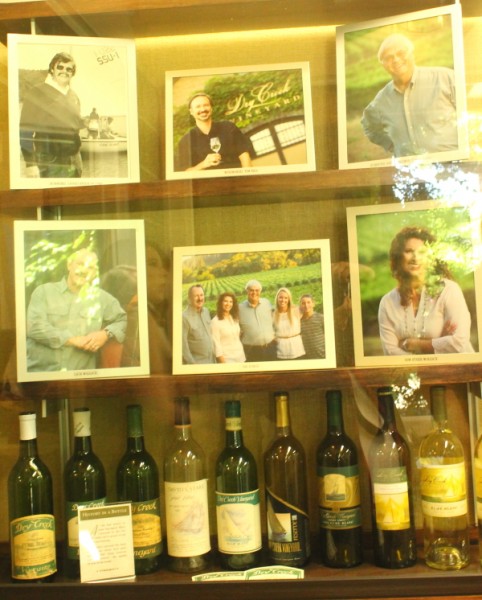 Upon entering the front door, there is a large glass case with displays of the vineyard history, photos of how the winery has grown over the past forty years, and many bottles of their glorious wine.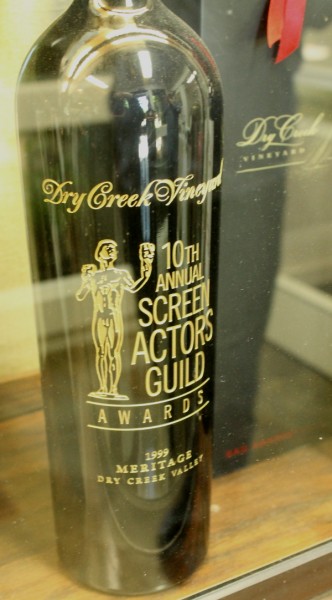 One of our favorite stories from Ian was when now-president of the winery, daughter Kim Stare Wallace, was invited to a Screen Actor's Guild Awards party in Los Angeles.  The wine served, she believed, was not up to par with her family wine and she sought out the food and beverage director for the event, who she suggested they should serve her Dry Creek wine instead.  Not only did they agree, but now the SAG awards had their own special bottles.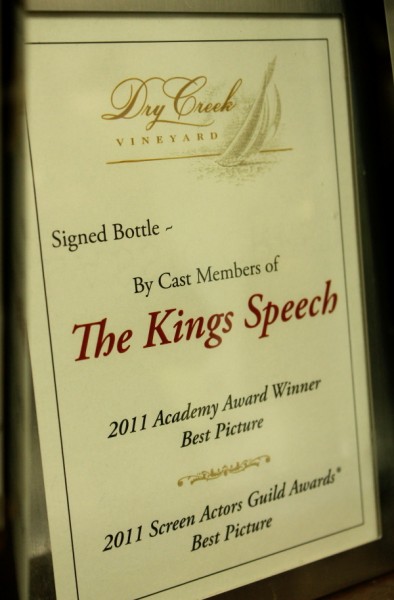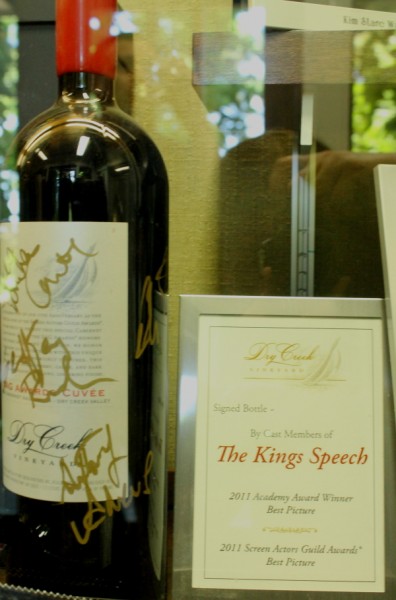 Besides The Kings Speech bottle, there are numerous photos of the Hollywood elite who enjoy Dry Creek wines, including Clint Eastwood, Morgan Freeman, Tina Fey, Betty White, and my favorite, The Good Wife herself, Julianna Margulies.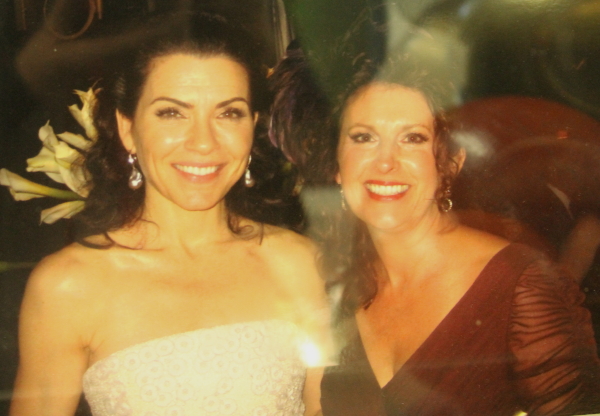 We took a short walk to see the beautiful barrels of wine.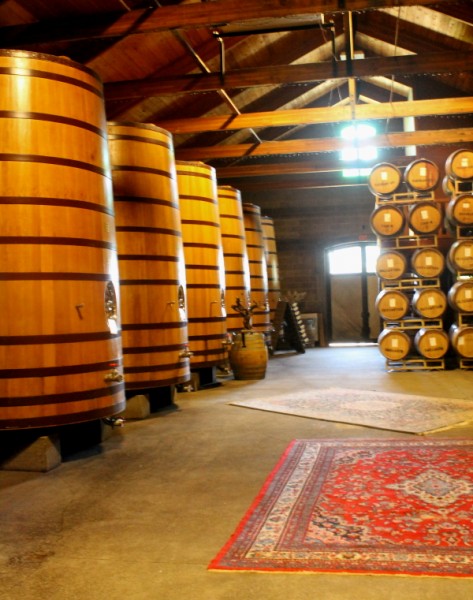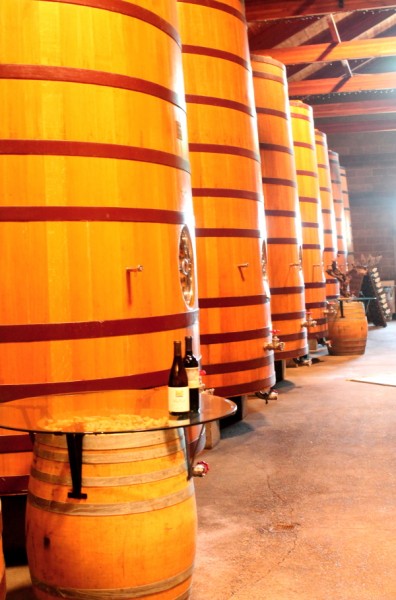 Wine awaited us at every turn!
Now it was time to walk the vineyards.  It was a beautiful sunny day and perfect for a stroll between the vines.  Ian guided us to the area and guess what was waiting – more wine!  (This one's for you, Ms. Zin, aka my friend Madonna!)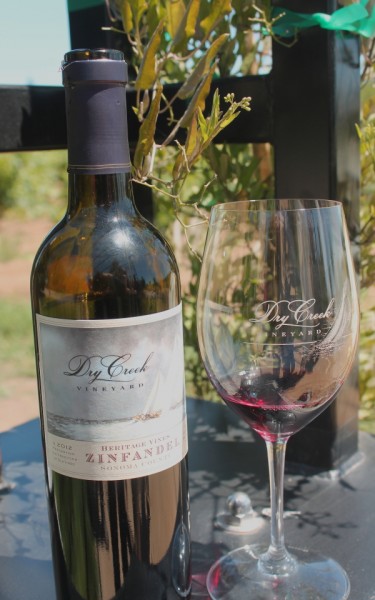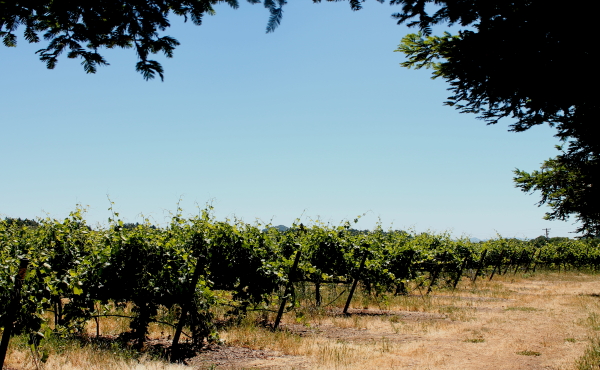 The gorgeous vines!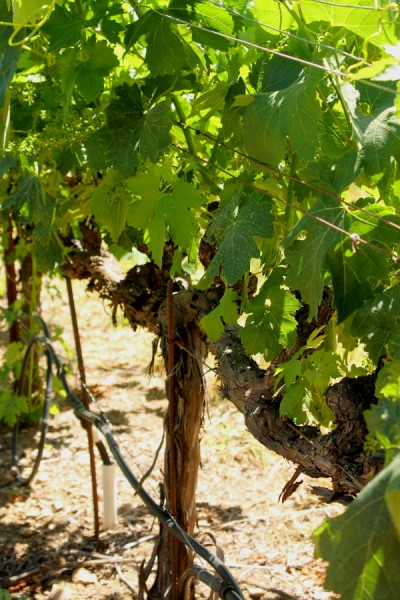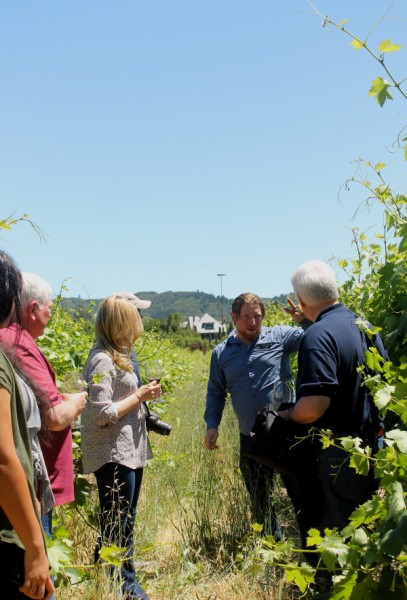 Ian telling us everything we needed to know about the vines, including the fact that sometimes snakes wind themselves around them.  Okay, where's the wine…
Before I bolted after hearing about the snakes, I couldn't resist a couple photos of the beautiful tiny, grapes.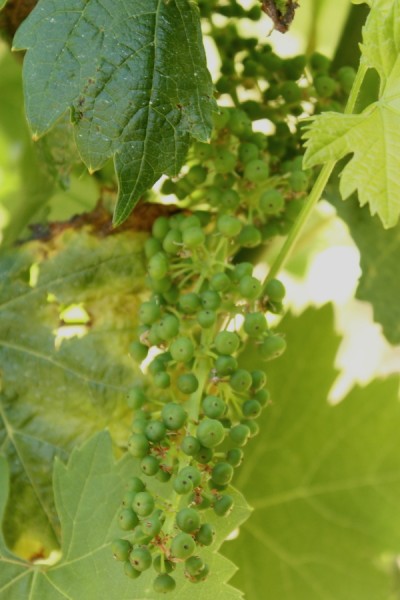 Guess where the empty bottle of Zinfandel goes?  Upside down on the post!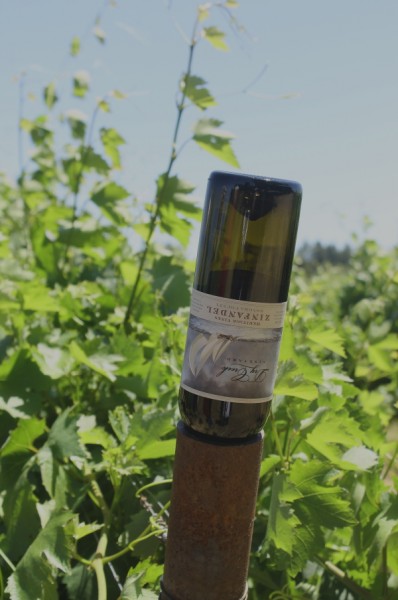 Our tour has ended but the fun is far from over.  Ian leads us to a beautiful picnic area of the winery.  Awaiting us is a table decked out in a lovely tablecloth with a basket of food, water, and of course more wine.  Can the day get any better?!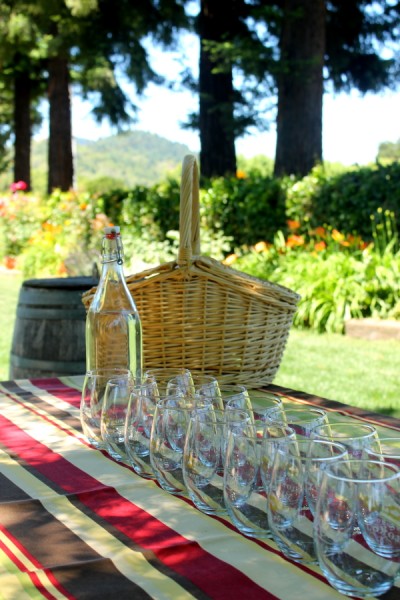 The basket contained gourmet sandwiches and salads, all made on the premises.  They were simply divine , along with the incredible wine, of course.  We had the best time chatting more with Ian and enjoying our family time together.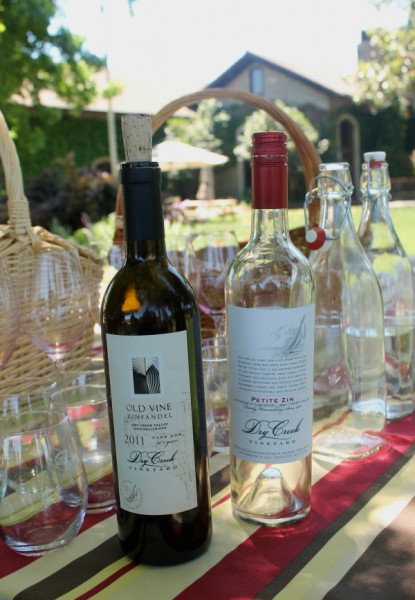 After our day, we couldn't stop talking about how much fun we had, and how lucky we were to have had Ian as our guide.  We'll be back, I'm sure of that.
Be sure and check out the website, and you can also follow Dry Creek on Facebook and Twitter.  The site has so many interesting facts to read and sign up for their newsletter!  Also remember to stock up on Dry Creek wines for your summer parties and celebrations.
Thank you, Dry Creek and Ian, for an adventure we won't forget.  We'll see you again.
I'll drink to that.
Cheers!