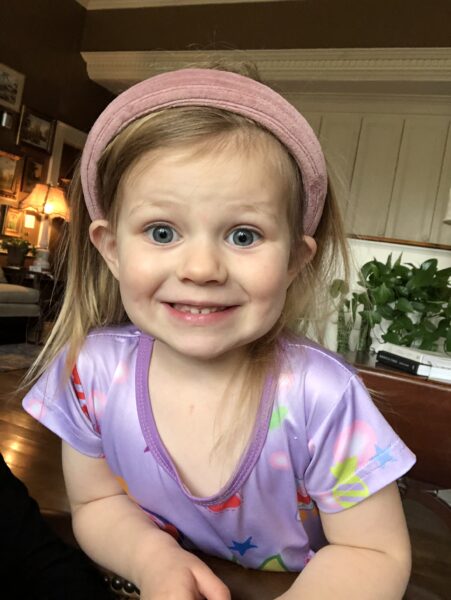 What's more exciting for a four-year-old than a birthday?  Waking up on that special morning is one of the most memorable days for a child.  Look at the anticipation in that happy little face!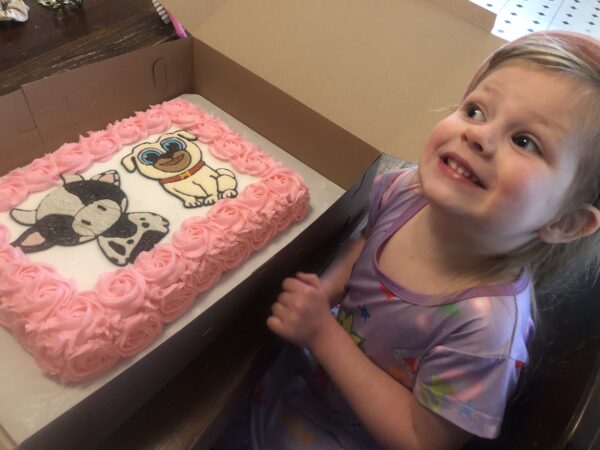 And that cake!  Virginia Rose knew exactly what she wanted for decoration.  Meet Moo, the stuffed animal that she has been carrying around since I can remember, and Raleigh the puppy, one of her favorite animated characters.  Surrounding them is what she requested – lots of roses!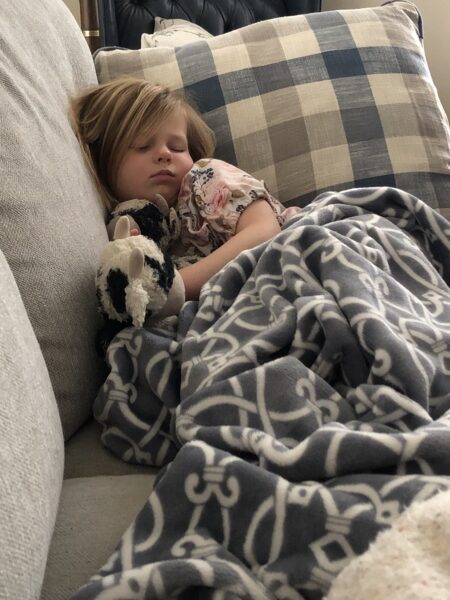 Moo is always her constant companion, awake or asleep.
Sadly, we could not be at the birthday party due to the pandemic, but we had a virtual one watching her blow out candles and opening gifts.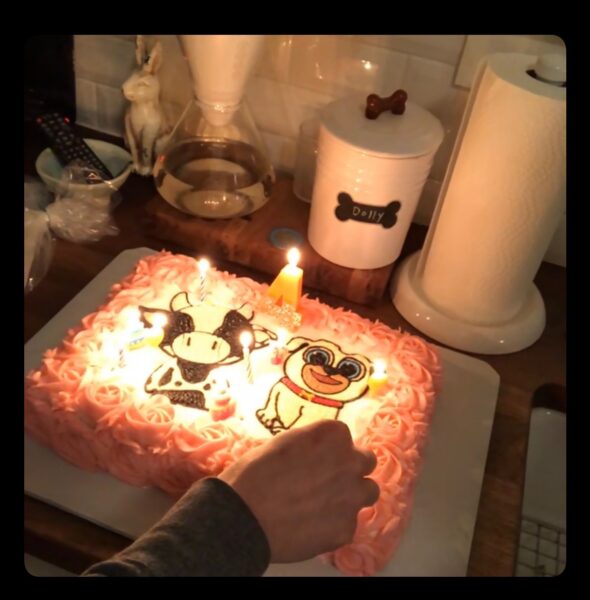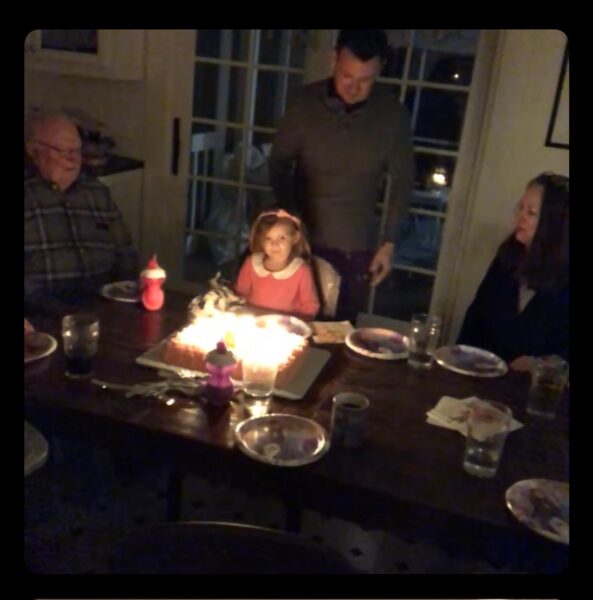 Bill, Kristina (AKA Auntie NeNe), and I sang along and watched the whole party from afar.  We longed to be there, and are looking forward to being in person at the 5th birthday.
Besides being excited about her birthday, Virginia Rose and her sister Helen were surprised with snowfall recently, which doesn't happen often in the Deep South!  It was like having another present!
The first flurries!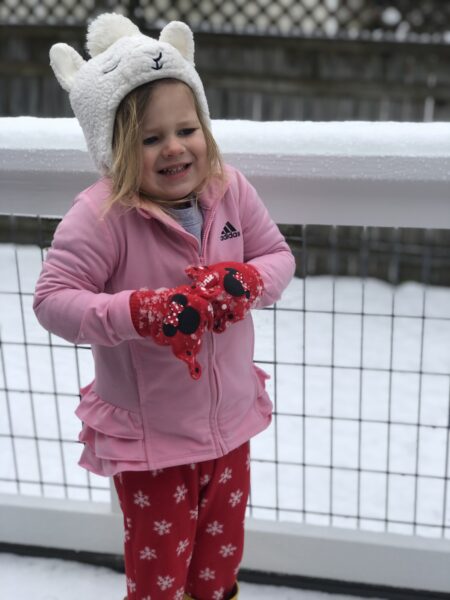 Brrrr… it's cold!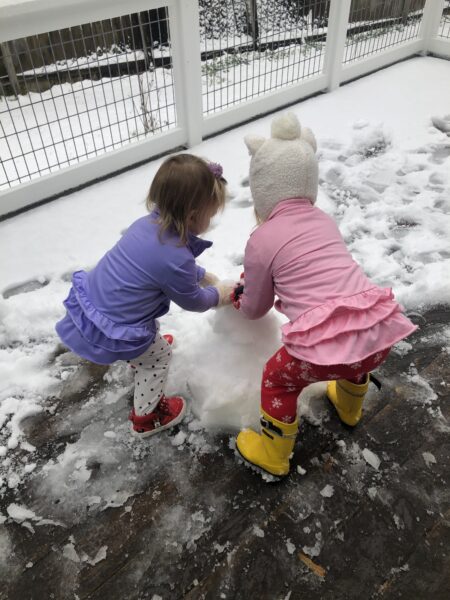 There was finally enough to make a snowman!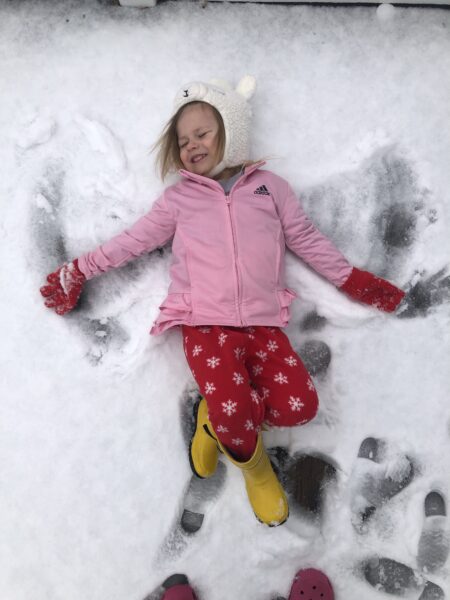 The joy of making a snow angel!
It's so hard not being able to visit in these difficult times, but we know it won't be forever.  My arms ache not being able to hug the girls, and having another new baby in a few weeks is going to be hard too.  In the meantime, we feel blessed to have these precious girls in our lives.
Happy Birthday, to our Virginia Rose.  We love you so much.