My mom turned 91 years old this past Tuesday, but she is still young at heart and in mind.  Last year, we had a big 90th bash with a huge crowd, but this year was much more quiet.  Unfortunately, I was not in California to celebrate with her, but mom spent the day at my brother's house with his family.  My oldest brother, Paul married a beautiful, sweet Tongan woman, and they have three lovely daughters.  The girls dressed up in their Tongan clothing and did a traditional dance for mom, which they practiced for weeks.  I don't have photos of yesterday's party, but I do have some of  two of the girls when they were small and in the full Tongan party dress.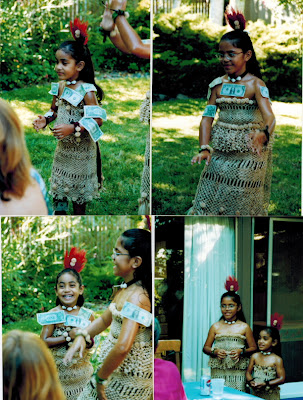 Paul's wife, Inga, made lunch for the birthday, and even though one of her specialties was not included, I still have to give you the link to her "Ota Ika," a raw tuna dish to die for!  It's so good…
I love this photo from last year's party of my mom with her sister, Joyce.  The two of them, without fail, will always even to this day, pull out their compacts and lipstick and make sure they still look beautiful.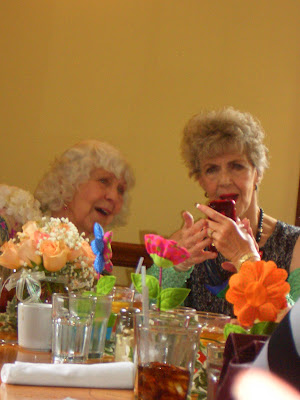 Happy Birthday to my beautiful Mom!!
I love you.