Everyone is going crazy for the Total Solar Eclipse today and rightly so because it's amazing, but in my world today, nothing eclipses my mom's 96th birthday!  It's the only thing on my mind.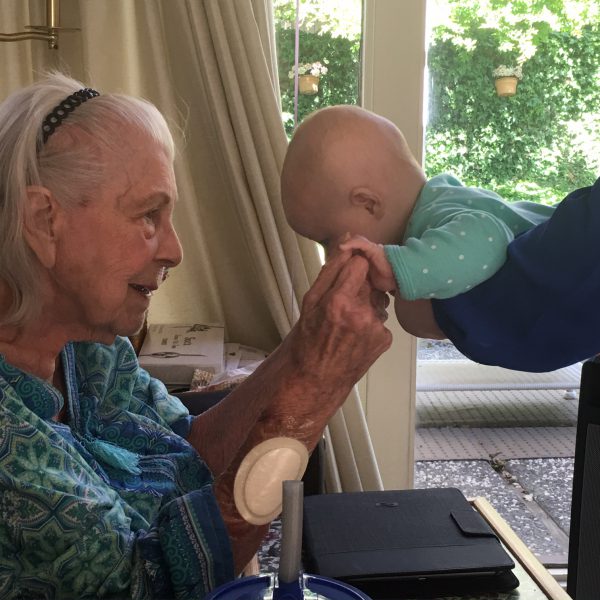 I love this photo of my mom and her great-grandchild, Virginia Rose.  This was taken on the first day they met, Mother's Day of this year.  The look of love and wonder in mom's eyes is unmistakable.
Mom doesn't know if there is any significance to her birthday and the total solar eclipse on the same day, but she thinks it's very cool and a fun way to start the day.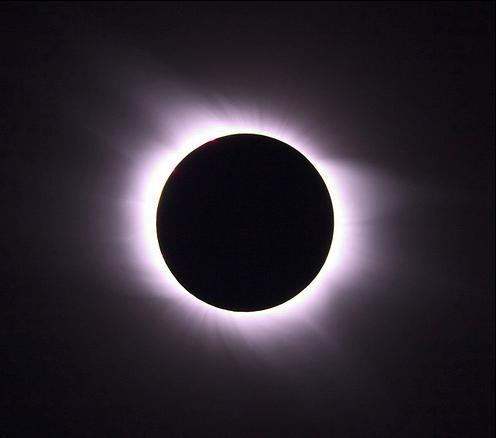 I told her it makes her special because that's what she is to us.  The world would be a better place if it had more people like my mom.  I wish everyone could meet her.  You would find a breath of fresh air in this chaotic world we live in at the moment.  Mom always has a way to make things better.
An eclipse makes the world a little darker for a few short minutes and then light returns.  In my life when I sometimes had dark moments, mom was the only one who could bring back the light.  She used to say to me, "You are the sunshine of my life."  I believed her.
I love you mom.  Happy Birthday.