I don't know if it's because my daughter Kristina's birthday is today and it's been on my mind all week, but I have been having dreams about her the last several nights in a row.  But in every dream she was still a baby and I was again a young mom.  I'm not sure what Freud would say about that, but I certainly had fun playing with baby Kristina in my dreams.  And I have to say it was fun looking and feeling young again for me!  When I would awaken from these dreams, I would always smile because as much as I would love to go back in time sometimes and play with my baby Kristina, I am also very proud of how that wonderful baby has grown up.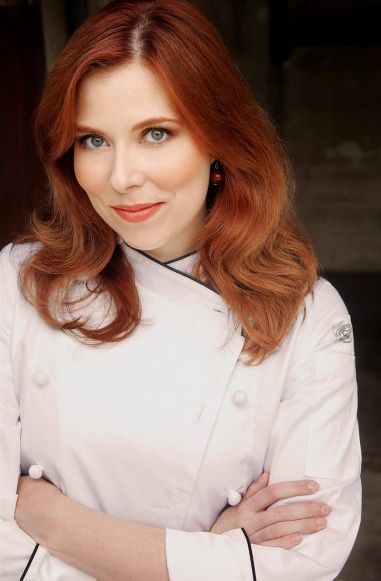 Bill and I always recall how from the moment Kristina was born, her eyes were wide open and looking around.  She didn't even sleep very much those first hours of her life.  I think she wanted to see what was going on in the world.  That hasn't changed much.  Kristina still travels all the time, wants to learn new things, taste new foods, take new photos, meet new people, write a new blog or article.  To her, the worst thing is to be bored.  I have been the happy recipient of her energy at times, going with her on a food and wine tour of southern Italy, a cruise to Alaska, and many food events. In the next four weeks, Kristina will be taking culinary trips to Milan, Switzerland, Chile, and Argentina.  I have no doubt more are to come before the year ends, that is if she can find the time in between being the owner and CEO of the popular website for competitive cooks, Cooking Contest Central ; is the Food Events, Conferences, and Competitions Expert for About.com and writes recipes and will be doing videos soon for Recipe. com.
This is one of my favorite photos of Kristina because of the look on her face.  Those eyes are daring you to challenge her or tell her she can't do something because she will prove you wrong.  The eyes also tell you she is creative, a hard worker, and definitely one of those people who gets things done.  She may be a fiery redhead but the eyes are gentle blue like the sky.
I am so proud of my girl and am always amazed at how quickly time has gone by.  I can't wait to see what I write about her next year.  Happy birthday, Kristina.  You are immensely loved.