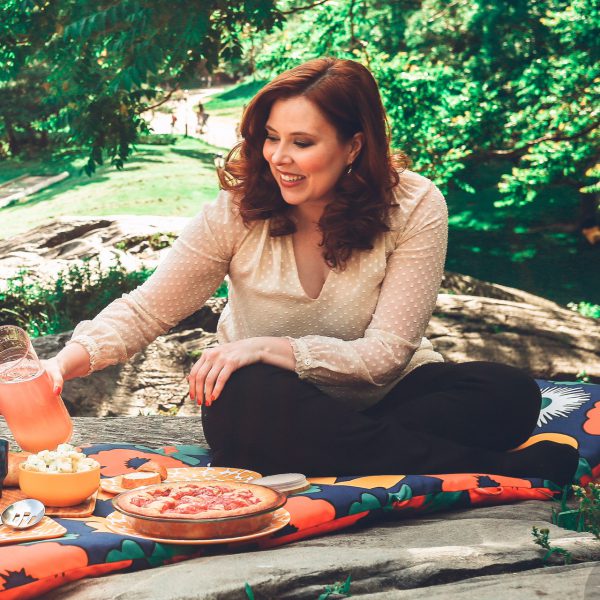 Today is my Kristina's birthday.  Here she is at a photo shoot in Central Park, looking so beautiful and glamorous.  So many people have said to me over the years that she has the life, living in New York City, CEO of Cooking Contest Central, travels the world in search of new tastes and cultures, develops recipes for major food companies, and so much more. Yes, she does all these things, but that's not what I think of when I think of her, although I am proud of all she does and her incredible work ethic.  What I am most proud of is her heart, spirit, and what the Finnish call sisu. Sisu is a very unique concept that means one possesses inner strength, determination, perseverance, courage, and stamina regardless of what it takes.  It's a never-give-up attitude to do whatever it takes.  To Finns, it is almost a magical quality.  I have seen this magic in Kristina when she stood before seven feet deep of water and mud that destroyed many of our family heirlooms and decided to tackle it head-on.  She put on high boots, stuffed her hair in a hat, and attacked that flood with every bit of her Finnish sisu, from early morning until late at night for more than a week.  And that was just the beginning.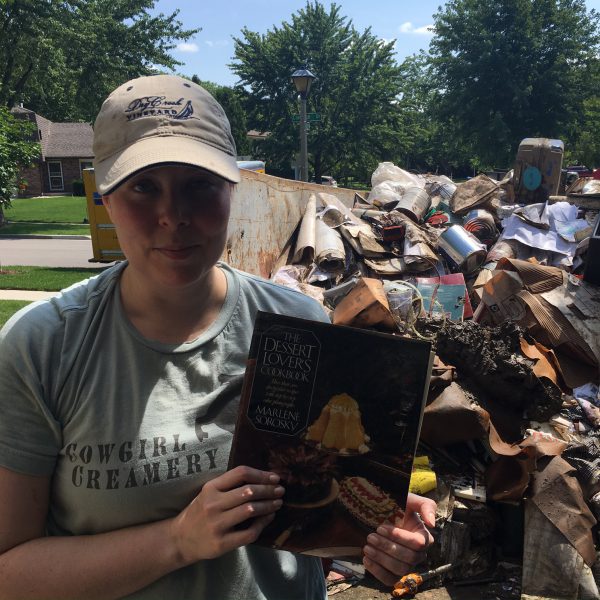 Kristina is holding the last soaked cookbook she pulled out of the flood, with some of the carnage she helped pull out behind her.  You can see the determination in her eyes.  If you have ever met Kristina, or maybe if someday you do, she will probably look like the glamorous beauty in the top photo, but remember this Kristina too, because this is also who she is.
At this moment, Kristina is celebrating her birthday in New York with her sister Kara and Kara's husband, and their darling baby, my granddaughter.  Kristina was in the delivery room with Kara and was given the honor to cut the umbilical cord.  Kristina loves her little niece more than anything and has a bond with her that can never be broken.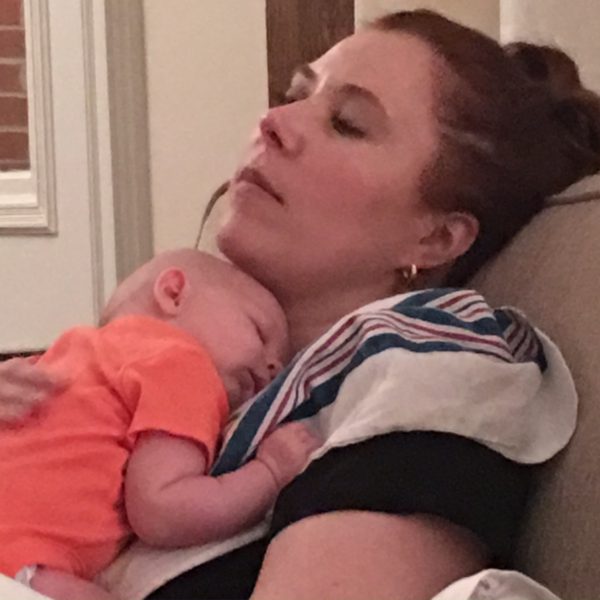 Happy Birthday, Kristina.  I am so proud of everything you are and love you more than I can say.