Less than three months ago, Pam Correll, baker extraordinaire, was happily competing at the National Festival of Breads competition.  In a shocking blink of an eye, Pam lost her life to cancer last week.  How do these tragedies happen so quickly and unexpectedly?  In the time in between, Pam, who I had never met, took the time to send me a few cookbooks to help rebuild The Culinary Cellar after the flood.  Even though we had never met, we shared a love of cooking and cookbooks.  I would like to share her words and books with you.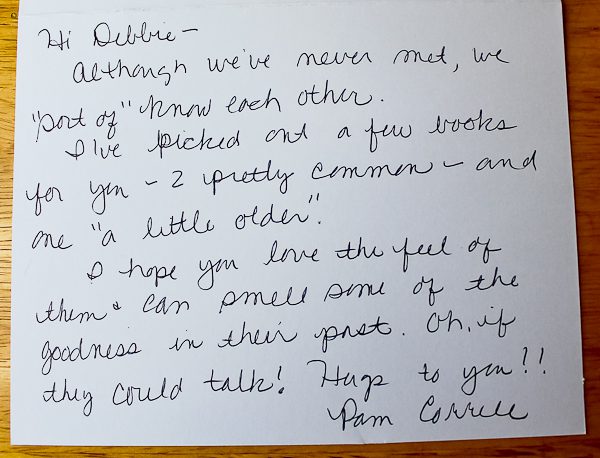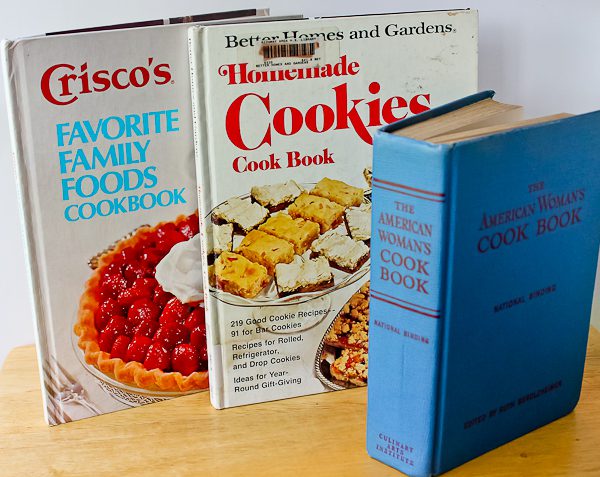 How I wish I could say these words to her:  Yes, Pam.  We do "sort of" know each other because we share a passion for cooking.  Although I would say it goes beyond "sort of."  There is some kind of strong bond between home cooks who have this passion and it carries through with words and kindness that are felt even if the physical meeting never happened. I felt an instant bond with Pam just by reading her words and understood everything she was saying.
Pam beautifully expressed that she hoped with these books I could "love the feel of them and can smell some of the goodness in their past.  Oh, if they could talk!" I don't think I have ever read it expressed any better than that.  When all of my cookbooks are back on shelves again, and I gaze over all of them knowing they all came from the heart from friends and people like Pam who I didn't even know, I will as Pam said, love the feel and smell of every one of them.  To me, it's not if they could talk. To me, they do talk.  When I pick up these books from Pam, her good nature, kindness, and generosity come through all the way to my fingertips. I treasure her books, and they already talk to me.
Pam was a family and consumer science teacher for both high school and junior high where she taught students how to bake.  I can only imagine how much she loved that job, and how her students loved her right back.  According to her biography in The Festival of Breads booklet, Pam's love of baking began at a very young age through her mother who baked every weekend for the family.  Between the wonderful smells of the kitchen and the excitement of waking up to something made so lovingly, these gave Pam her passion for baking.
In describing her love of baking to the festival bio page Pam said, "Baking is very homey and relaxing.  It's kind of like my happy place. One of the questions asked with my recipe was if I used a Kitchen Aid or kneaded by hand, and I just like that hands-on part of it.  I'm sort of old-fashioned in that way.  I feel like there's more of me in it if I can knead it by hand."
Pam's entry in the bread contest, "Orange Marmalade Breakfast Crescents," was taken from one of her mom's kolache recipes.  Pam likes to take a base recipe of some kind and put her own twist on it.  She said she loved breakfast buns along with the intense flavors of orange marmalade and orange zest, which is why she came up with the recipe.  "You get a little bit of orange in every single bite; it's not just a subtle flavor.  There's orange in the dough, there's orange marmalade wrapped up in it, there's orange glaze and orange zest.  It's completely orange throughout the whole thing," she said. Can't you just taste the intensity of the flavors and the intensity of the love Pam put into them?
So many of us who share this passion grieve for the loss of Pam, even if we had never met her.  Just by looking at her photo in the wheat field, she looks so happy to be there in her element.  Deepest condolences to Pam's family and all who loved her.  I didn't know her but I will feel her every time I hold her books and will "smell the goodness of their past."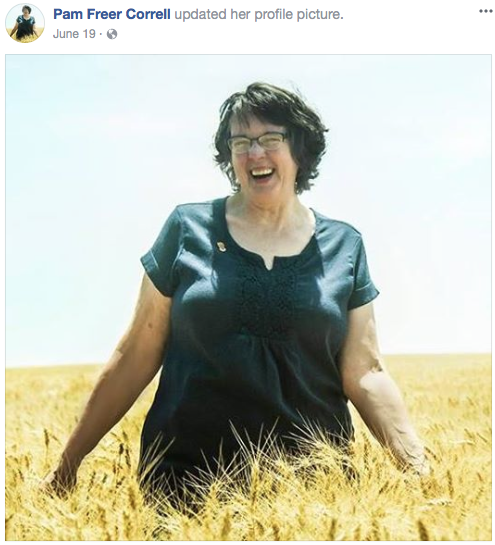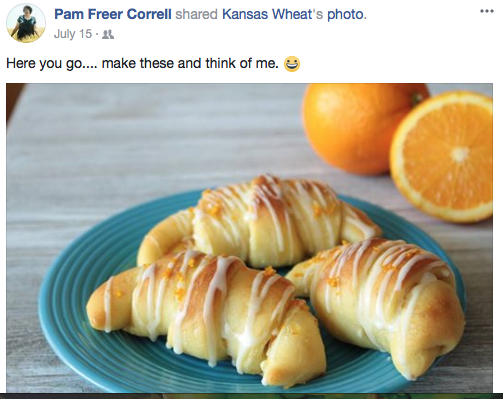 Orange Marmalade Breakfast Crescents
Finalist in the National Festival of Breads. Pam said, "Make these and think of me."
Ingredients
DOUGH:
1 cup fresh orange juice (110 degrees F to 115 degrees F)
1 (1/4 ounce) package Red Star Active Dry Yeast
⅓ cup corn oil
¼ cup granulated sugar
1 large egg, beaten
½ teaspoon salt
3-1/4 to 3-1/2 cups King Arthur Unbleached All-Purpose Flour, divided
¾ cup orange marmalade, for filling
GLAZE:
1 cup confectioner's sugar
2-3 Tablespoons fresh orange juice
GARNISH:
1 Tablespoon fresh grated orange zest
Instructions
Using a microplane zester, grate just the outer layer of orange for the garnish. Extract juice from 3-4 oranges and reserve for the dough and glaze.
In a large mixing bowl, whisk together warm orange juice, yeast, oil, sugar, egg, and salt. Wait 5-10 minutes for mixture to foam (proof). Stir in 3 cups of flour to make a soft dough.
Turn dough onto a floured surface, adding more flour as needed. Knead until smooth and elastic, 8-10 minutes.
Transfer dough to a lightly greased bowl, turning once to coat. Cover with plastic wrap and let rise until doubled, about 1 hour. Lightly grease or line with parchment a 12-by-18-inch baking sheet.
Gently deflate the dough, and transfer to a lightly floured surface. Roll dough into a 20" circle. Cut circle into 12 equal wedges.
Spread 1 Tablespoon orange marmalade on each wedge. To shape, begin at wide end of wedge and roll toward point. Pinch point to roll to secure. Place, point down, 1" apart on prepared baking sheet; curve ends into a crescent. Cover; let rise for 30 minutes until nearly doubled. Near the end of the rise, preheat oven to 400 degrees F.
Bake for 10-13 minutes, until light golden brown or the internal temperature in about 190 degrees F. Transfer to rack to cool. Combine glaze ingredients until smooth. Drizzle over the crescents and garnish with orange zest. Makes 12 crescents.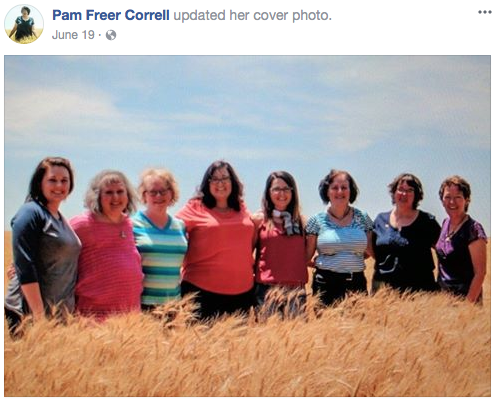 Pam with her fellow finalists at the National Festival of Breads contest.
You will live in the hearts of many, Pam.