When my husband Bill was a small child, he used to think the 4th of July fireworks were in celebration of his birthday the next day.  He still loves having a 5th of July birthday that he can stretch out to a few days!  If Bill had his way, every birthday would be spent in his favorite place to relax, the beautiful Upper Peninsula of Michigan, or the UP as we Midwesterners call it.  Camping, fishing,  and sitting around a fire is his idea of fun and relaxation.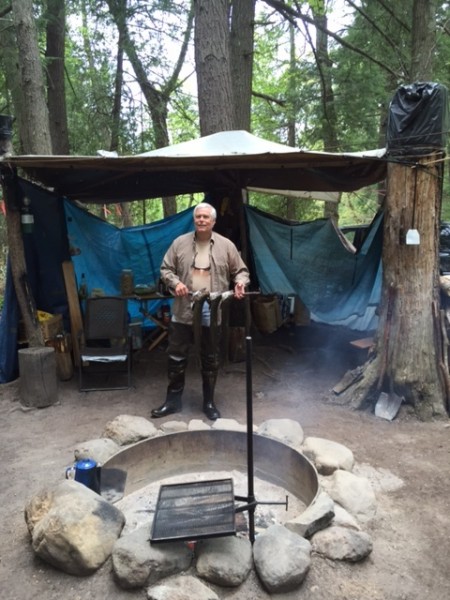 But when he can't be in the UP, he can still sit around a fire in our own backyard with a small fire pit and wooden chairs and stumps that he and his cousin made and brought back from the UP, just to feel like he was in the woods.  When he is not sitting out there, the squirrels love to sit there, and we have even spotted the men fixing the telephone or cable lines take a break and sit there!  It seems everyone enjoys a little bit of the great outdoors in the middle of suburbia!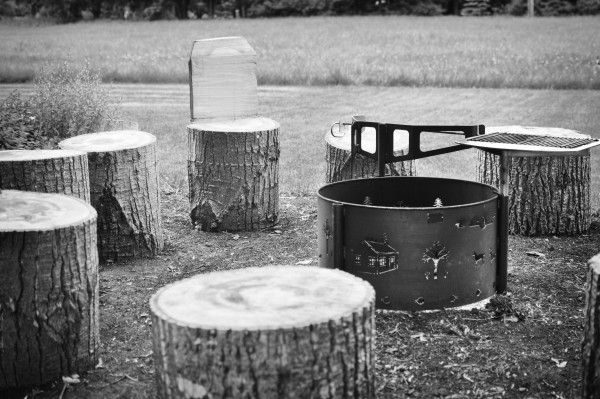 HAPPY BIRTHDAY BILL!!!
You are loved.