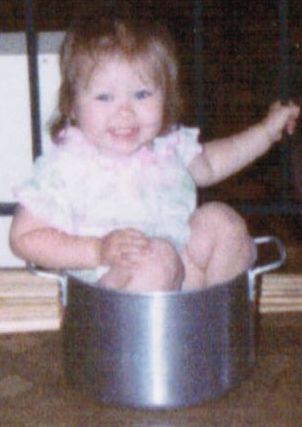 Yes, before my girl learned to cook, she sat in pots.  Kristina also used to play with flour for hours on end, and baked her first muffins by herself when she was eight years old as a Sunday morning surprise.  This girl was meant to be in the food world, and she  took it by storm in her later years, winning all kinds of recipe contests and now owns Cooking Contest Central, encouraging others to cook and win,  too.  Kristina is also the face of BetterRecipes.com where she writes The Daily Dish.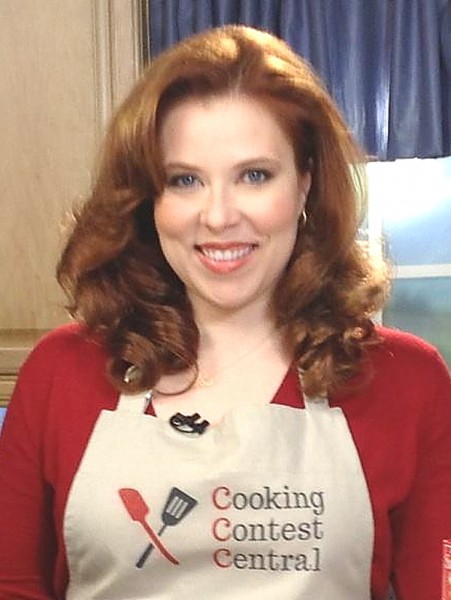 When Cooking Contest Central (CCC) was featured on ABC World News with Diane Sawyer earlier this year, on a segment about how to make money in your kitchen, thousands of people clicked on her link to join the site.  So many, in fact, that the site crashed within minutes.  Kristina puts her heart and soul into CCC and Better Recipes every day of the week.  I still don't know how she manages two huge online sites, but she does.  When she has free time, it is usually spent visiting the latest restaurant to report on it for her readers, traveling the world to find new recipes or food products, or experimenting with recipes in her New York City kitchen.  I can't even count how many times people have asked her, "When do you sleep??"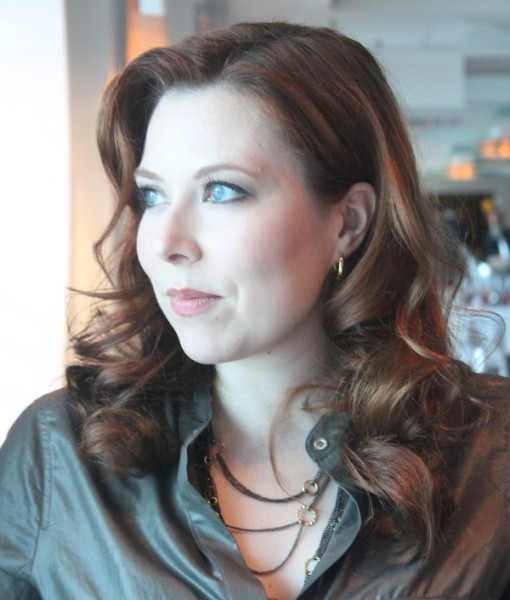 I love this photo that I took of Kristina when we were on a cruise to Alaska, where she reported on the cuisine of the ship. As we were waiting for our dinner to arrive, I snapped this photo at the table as she was gazing out at the ocean, most likely thinking of what she was going to write about the cruise!
Kristina is also in high demand with food companies who hire her for recipe development, videos, or media tours for television, as well as a judge for cooking contests.
Yes, my sweetheart.  When DO you sleep?
Happy, Happy Birthday!  You are much loved.