For our final destination of Tuscany, we flew from Sicily to Florence, then drove through twisty roads up to the magnificent Castello d'Albola, situated in Radda in Chianti, that has a legacy dating back to the time of the Etruscans.  In the 15th century, the Acciaiuoli family commissioned Castello d'Albola to plant the highest vineyard in Chianti because it was a symbol of status.  Today the estate is owned by the Zonin family who brought it back to its splendor and excellence.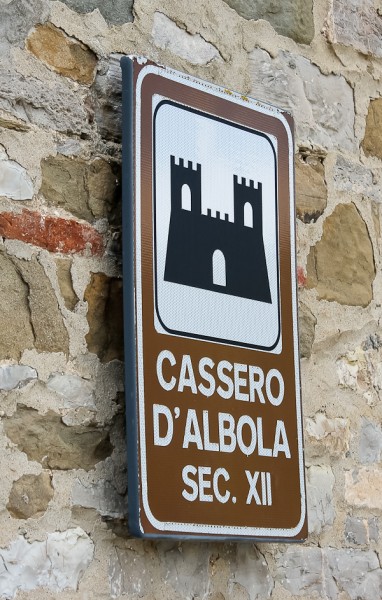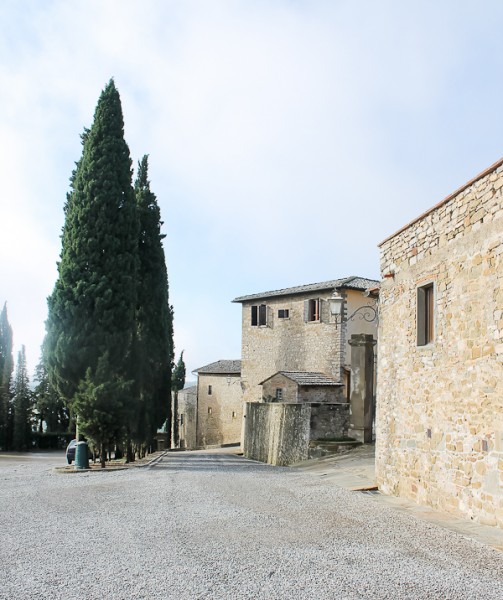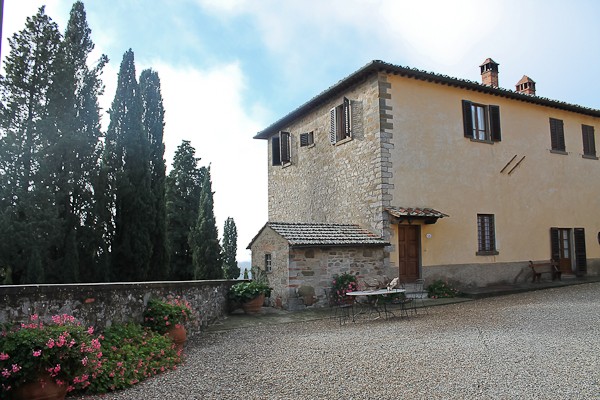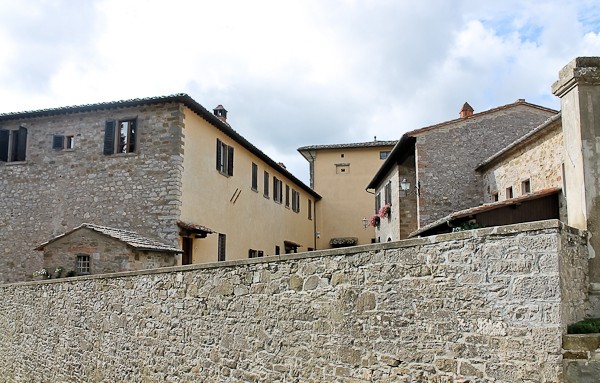 We pulled up to the castle and were immediately taken with the area.  The tall elegant cypress trees guard the castle.  Since it was commissioned to be built so high in elevation, the view is breath-taking.  Mary is again right in front to greet guests.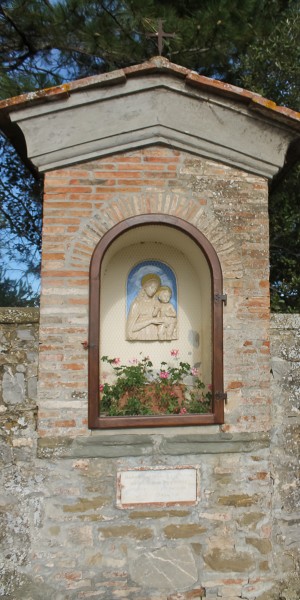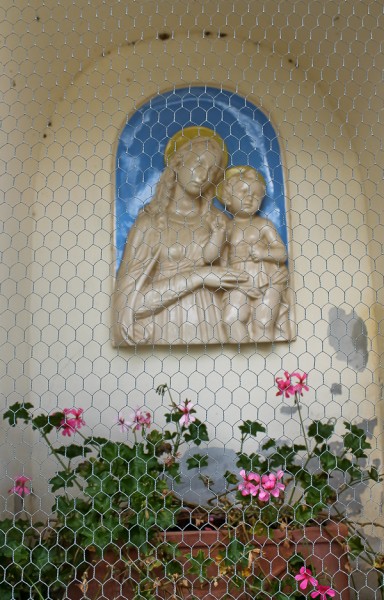 We entered the check-in area through a massive gate and into a courtyard.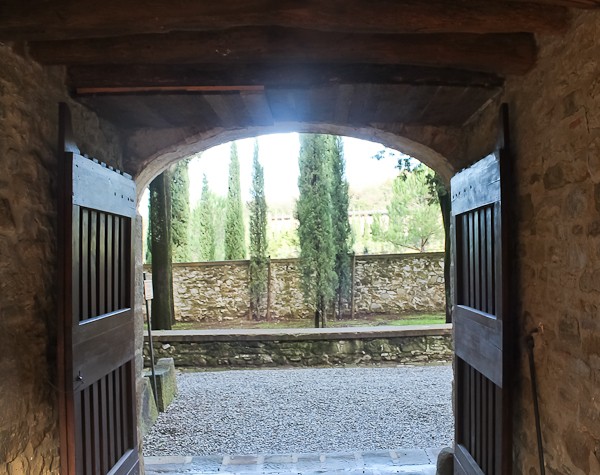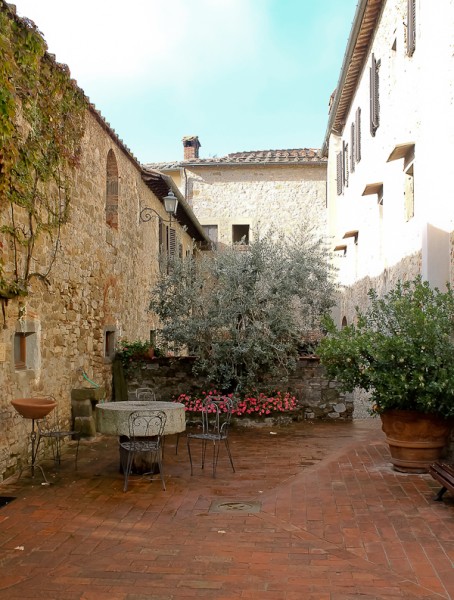 The cozy room had some beautiful antiques and of course some wine.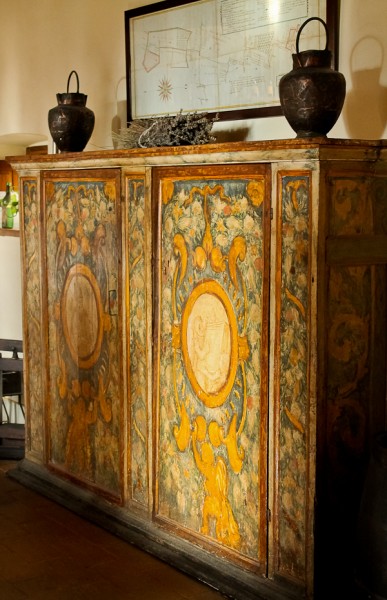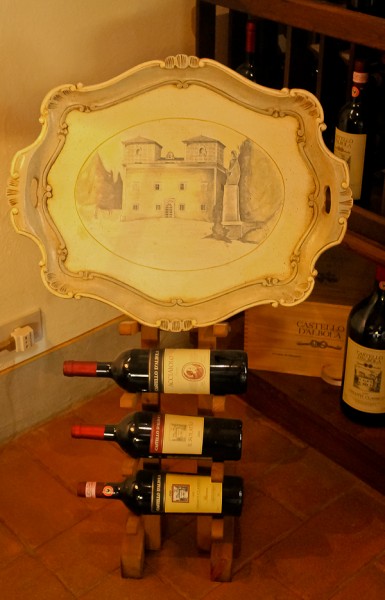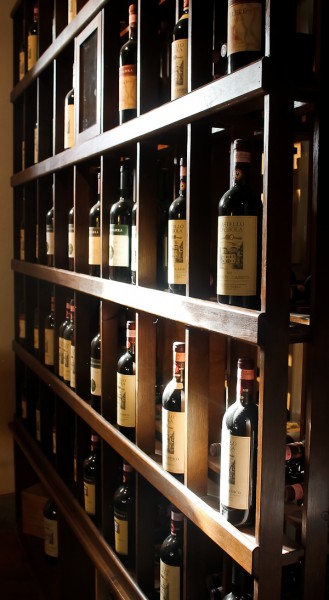 There was a very interesting ancient wine bottle covered in who knows what: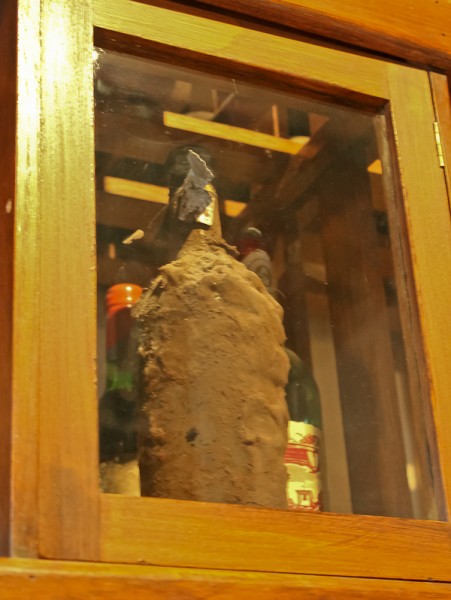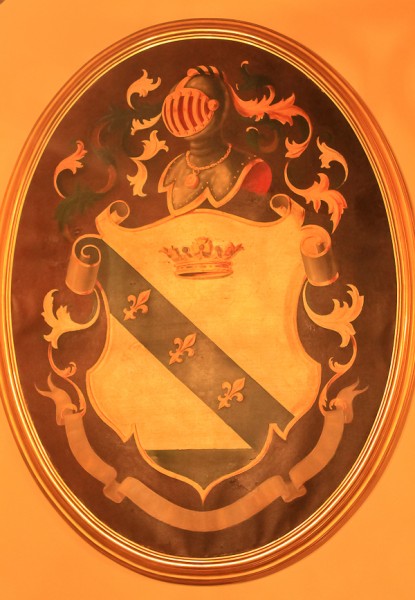 The official crest
It was time for dinner and we all met in the dining room, where the table was all set and the wine was ready to be poured.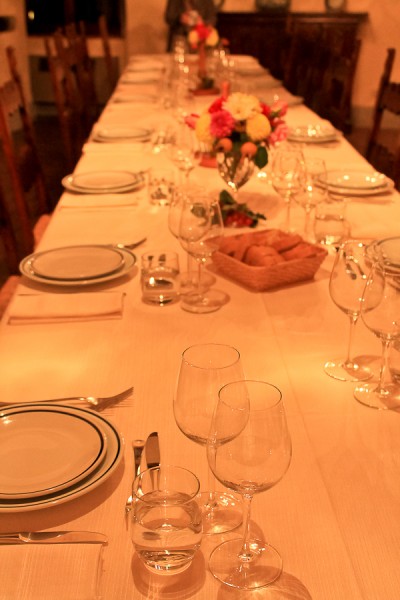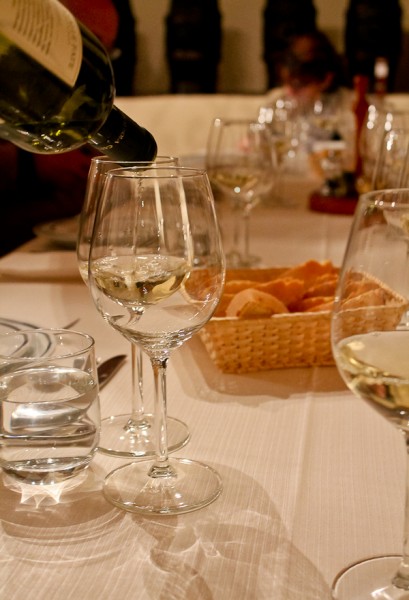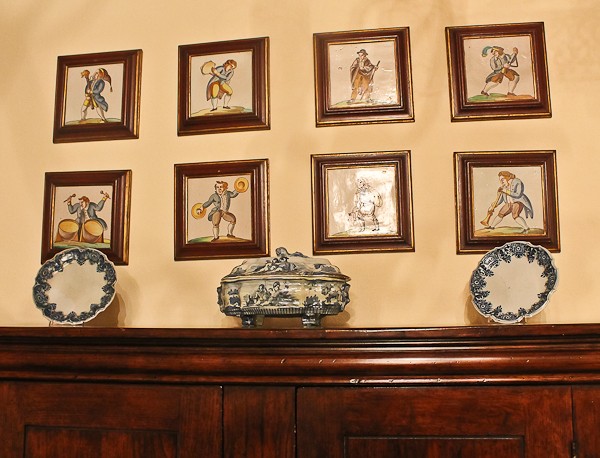 Dinner was simple fare, starting with the ever-present bruschetta, which I never tired of, along with wedges of Parmesan and some cracker bread.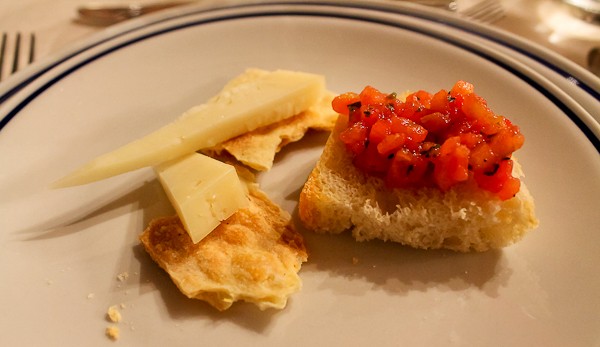 The creamy and rich asparagus risotto was delectable.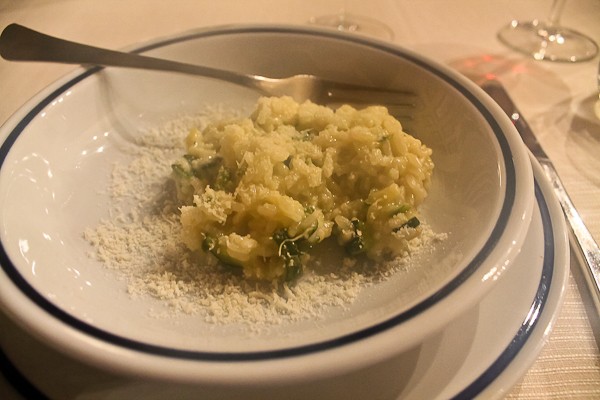 The pork dish was just the right amount and well-seasoned.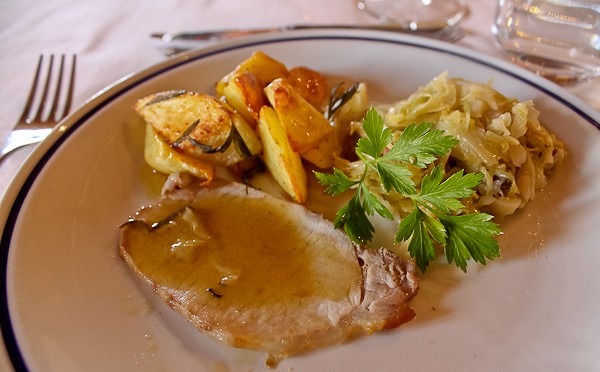 Everyone was tired after a long day of travel, and some of us had to stay at a nearby bed-and-breakfast as the castle was filled.  Kristina and I, along with some others from our group were going to the bed-and-breakfast. We were driven there in the pitch black and kept hearing strange noises.  When asked what it was, the driver said, "Oh, that's just the wild boars."  They were even louder after we reached our destination.  We climbed those stairs very quickly.
The inn was adorable, intimate and cozy.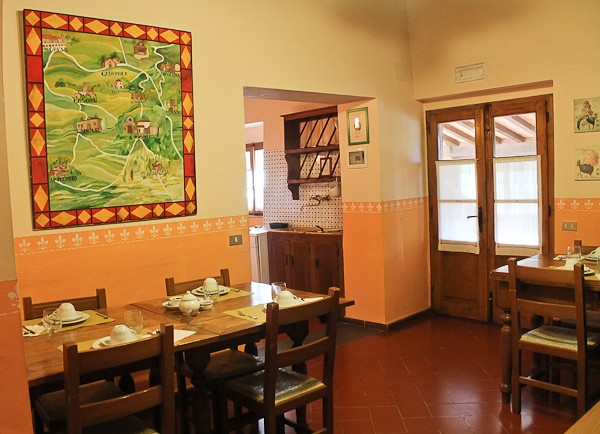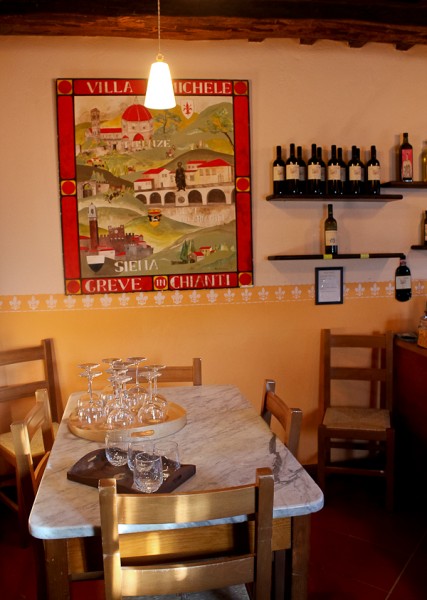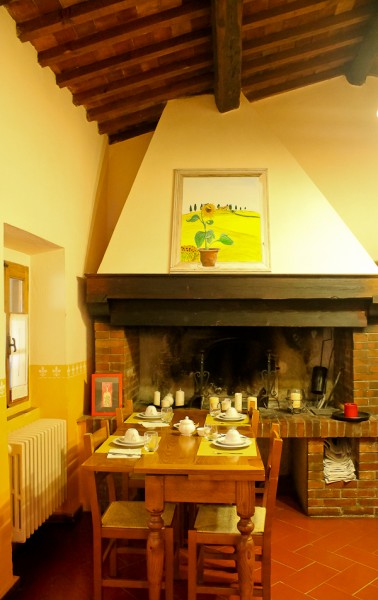 There was a little book nook in case we wanted to stay up and read.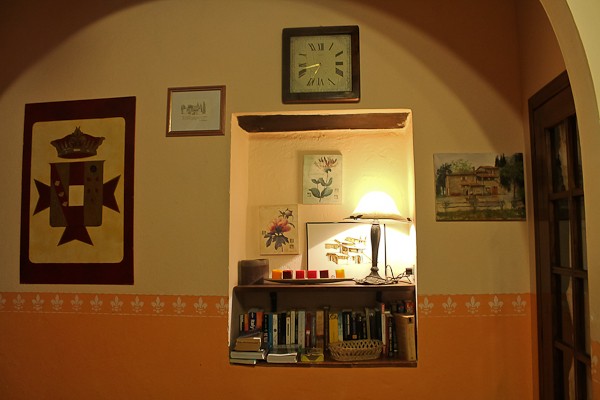 We woke up the next morning and food was already waiting for us in the kitchen.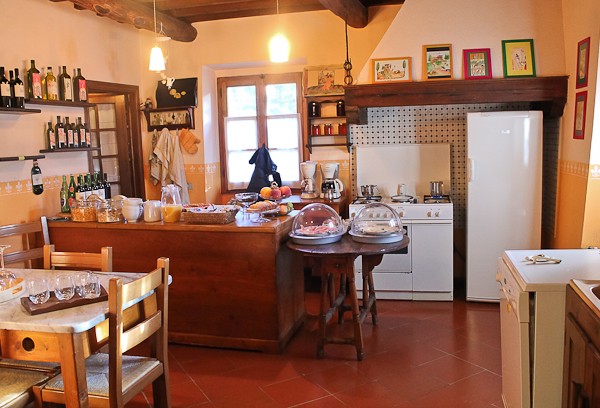 We relaxed and enjoyed our quiet time here and then headed back to the castle in time for a light lunch of minestrone and a simple salad.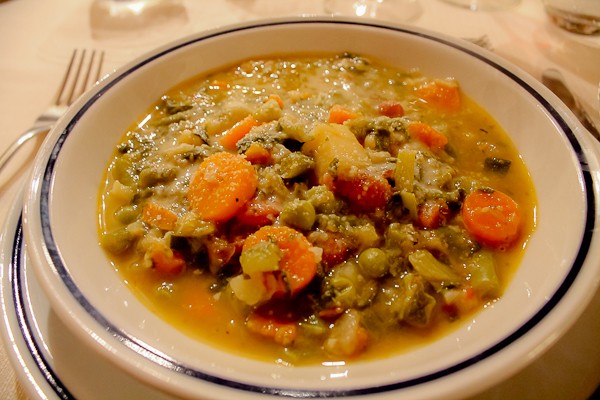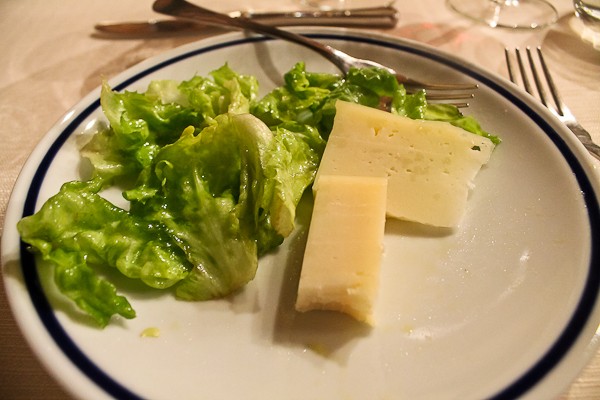 After lunch we were driven into town, Radda in Chianti, a charming place with all kinds of shopping.  Kristina and I were in heaven.  We found so many items, my favorite being a hand-crafted gnocchi board and a small noodle rolling pin.  The store owner did not speak any English, but we managed somehow.  We could have shopped all day!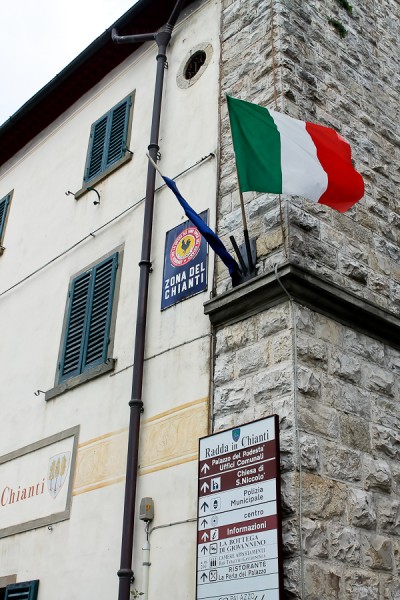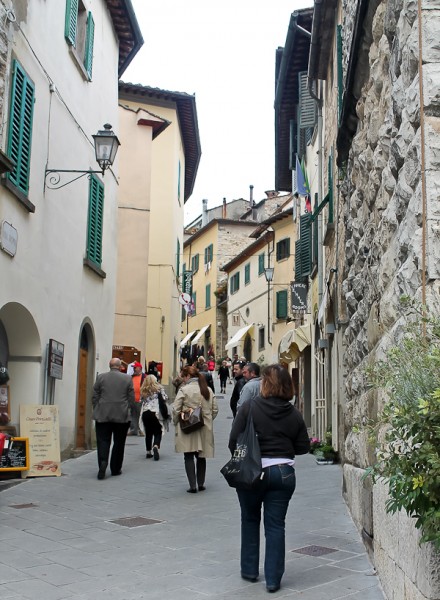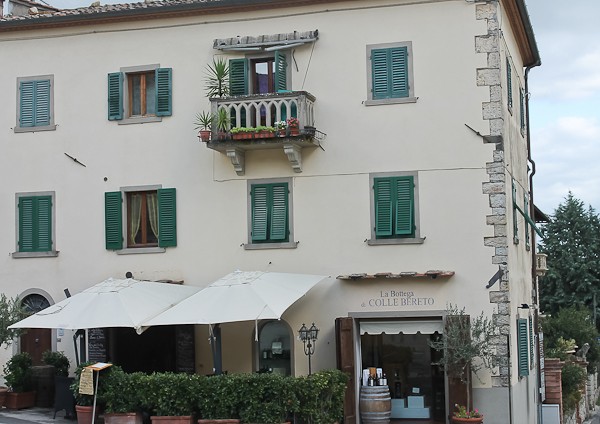 After indulging in some gelato with a few from our group, we headed back to the castle with our new treasures. For our final dinner in Italy, we entered the dining room and saw a blazing fire going in the adjacent room.  A cook was busy grilling sausages over the open flame and the aroma was intoxicating.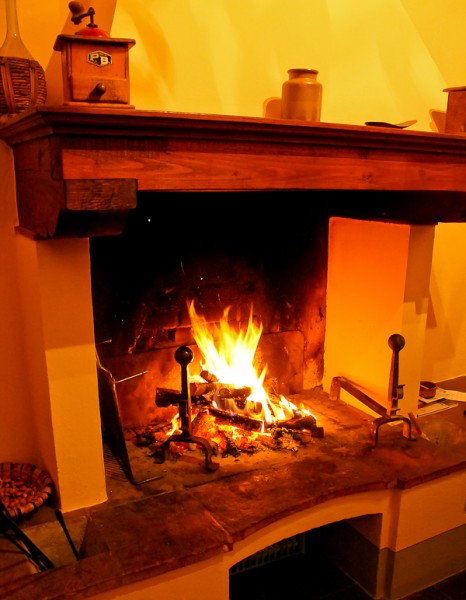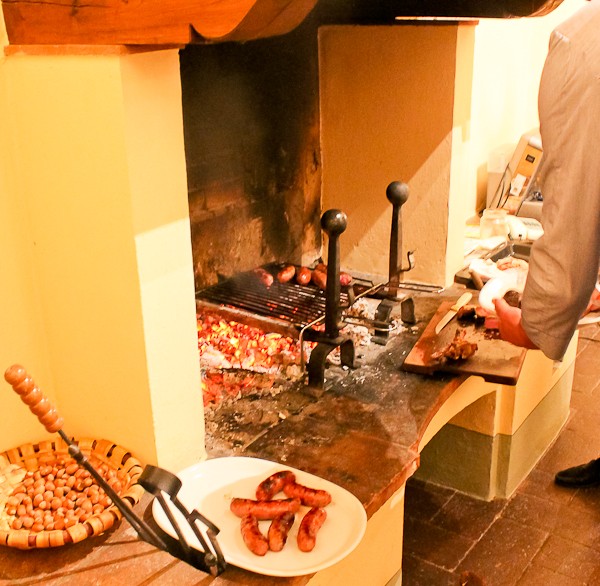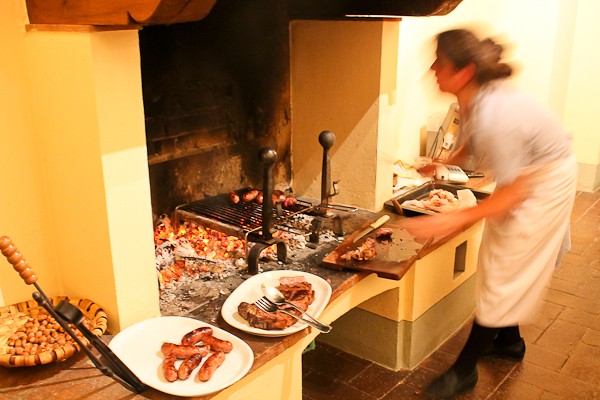 We were served other dishes in the meantime, while waiting for the sausages.  Of course there was an abundance of wine and bruschetta too.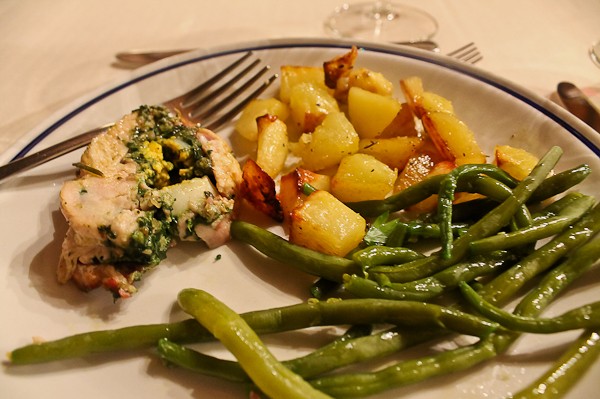 This was all followed by a wonderful tart to end our final meal.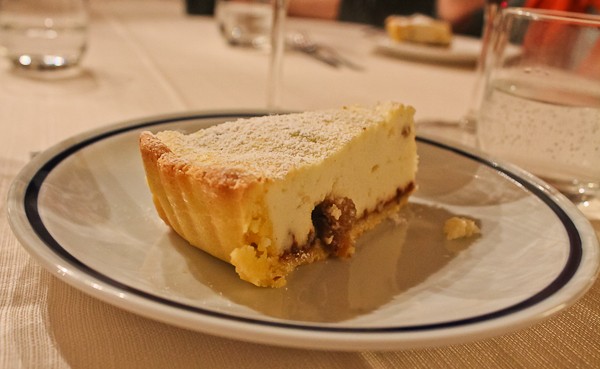 We had to turn in fairly early, as we had to leave for the airport at 4:15 am.  At the airport in Florence, it was especially hard to say good-bye to Jelena, our wonderful host, but we are still in touch and I hope we always will be.
 This was truly the trip of a lifetime, and I can't say thank you enough to Jelena, to our Italian host Alessandra, to the Zonin group, and everyone who so graciously fed and entertained us at every event.  This trip truly changed my life and you will all have a special place in my heart.  And also know I am very loyal to Zonin wines and will always sing your praises!