We woke up early to another beautiful day in Sicily.  Before leaving for the Butera winery, which was just a short walk away, some of the group decided to climb up to the top of the castle and take some photos.  It was a stunning view of the vineyards and surrounding land.  It was also obvious that the castle must have once been a fortress.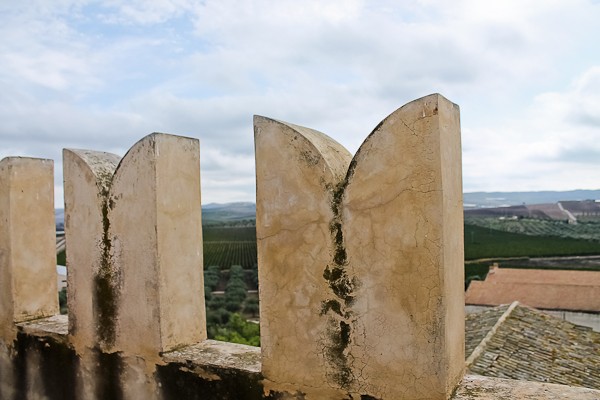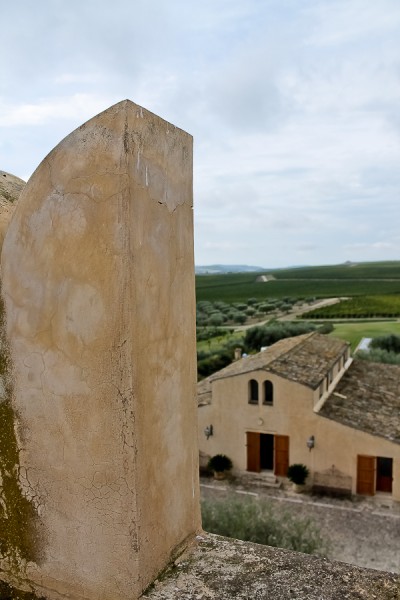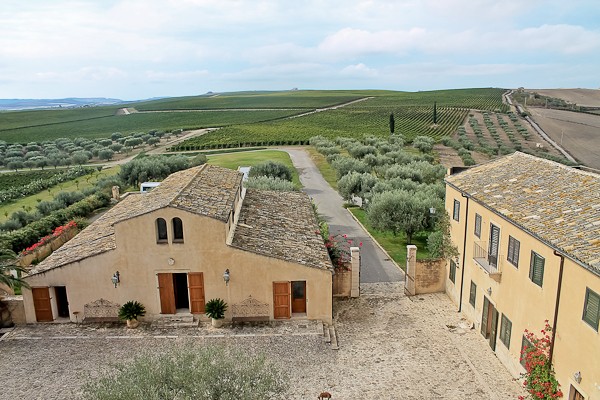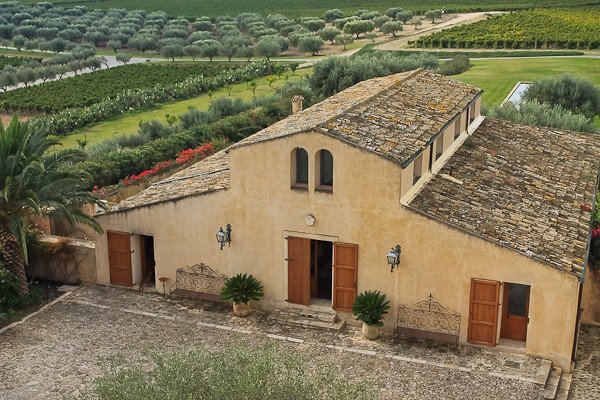 The winery is a beautiful building: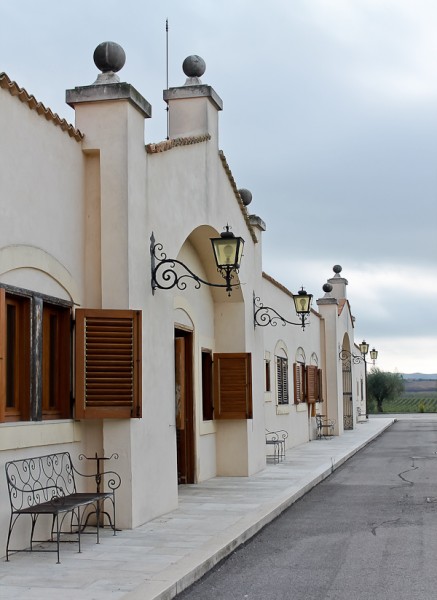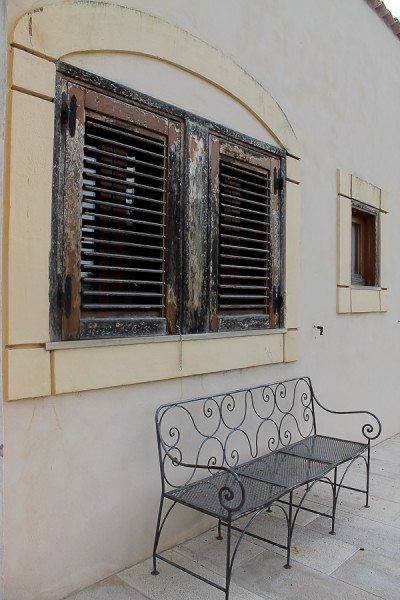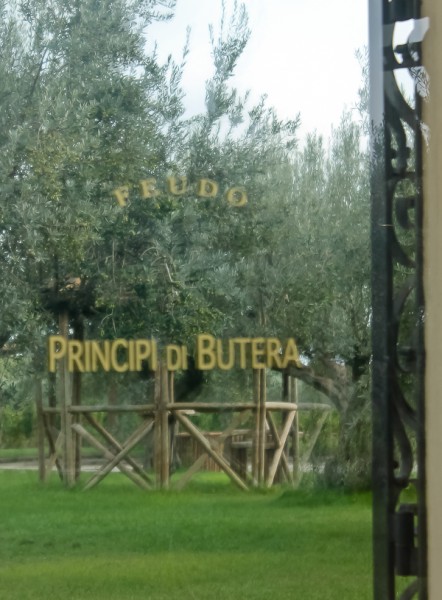 Right inside the door is a small area with ancient artifacts and historical items.  I think he could have defended the castle, don't you?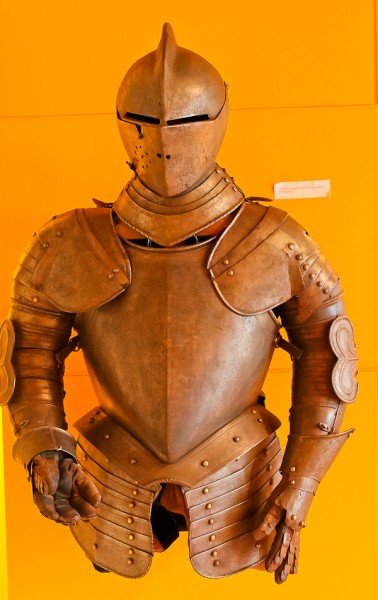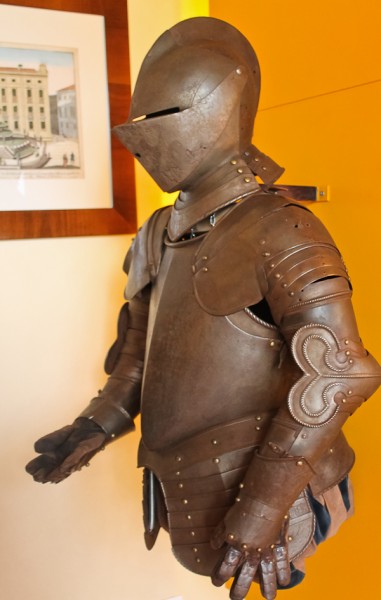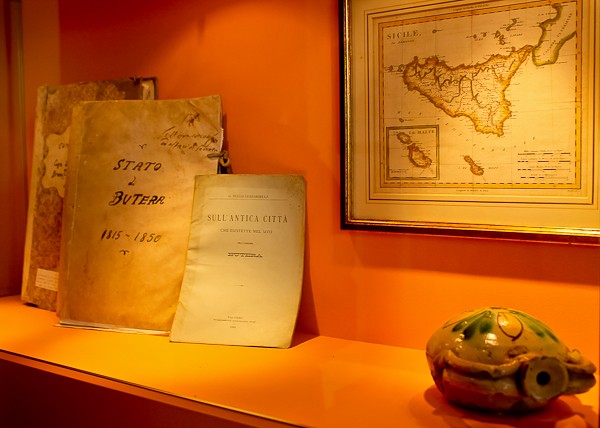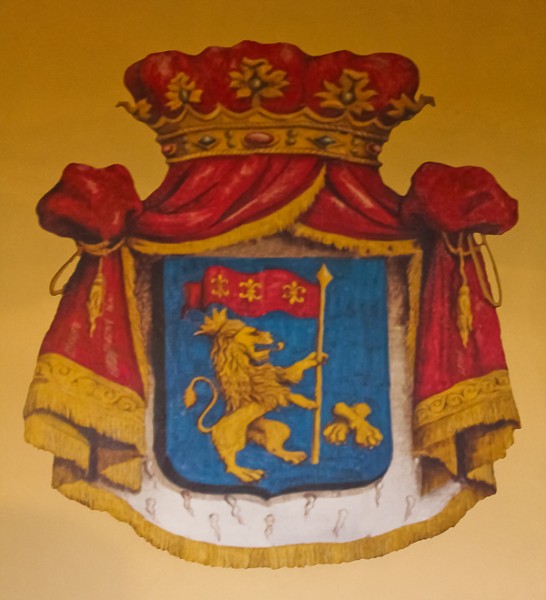 The next room contained the wines: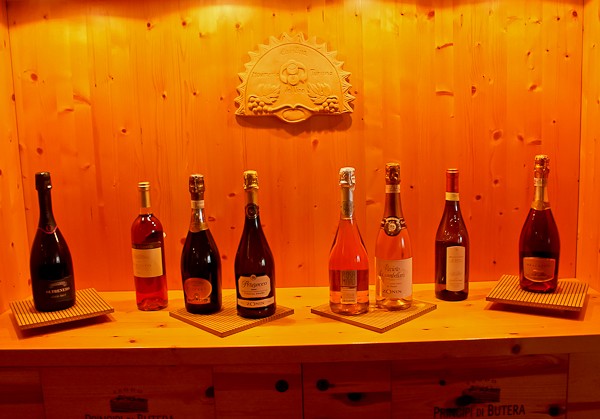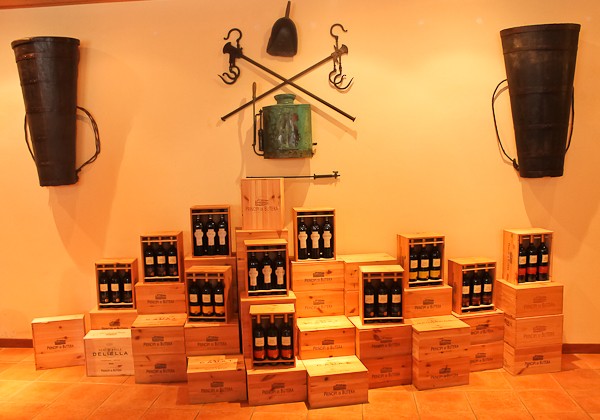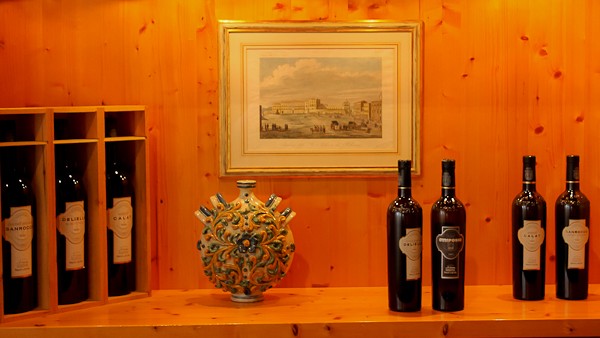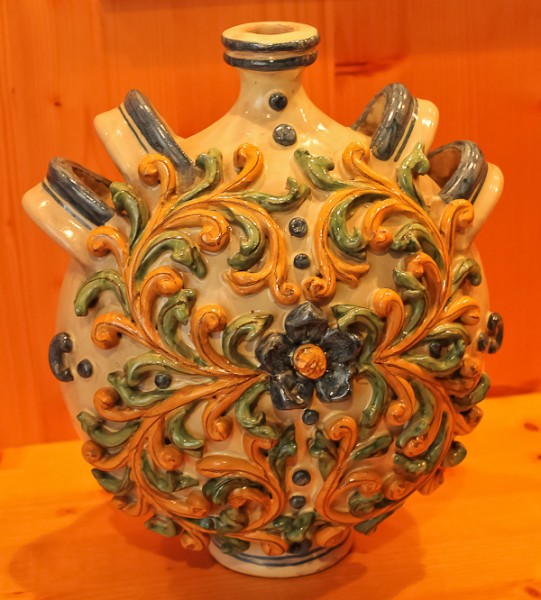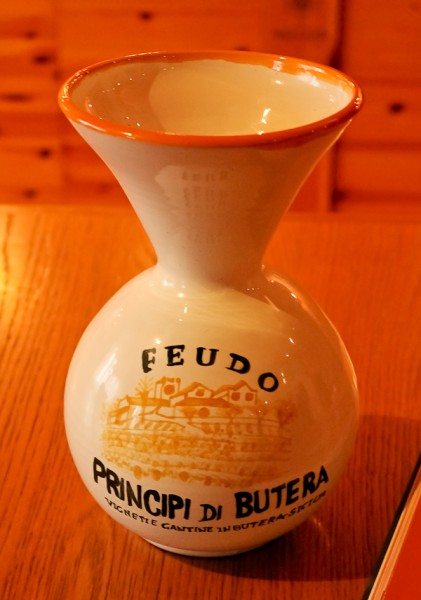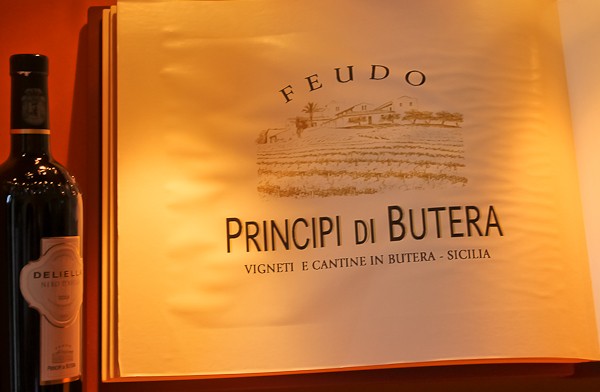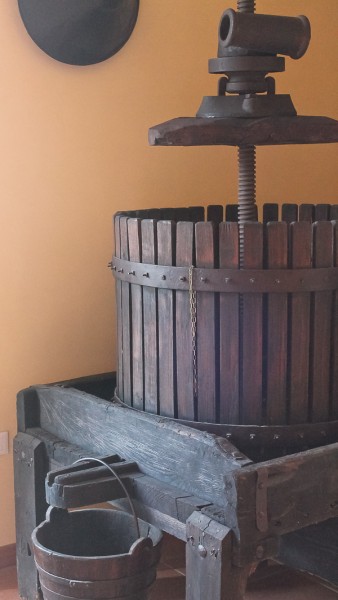 This is obviously an old wine-press.  We went outside to view the modern version.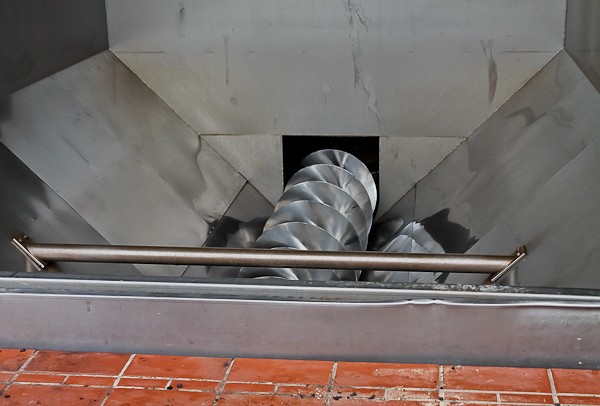 The wine cellar was chilly and lovely.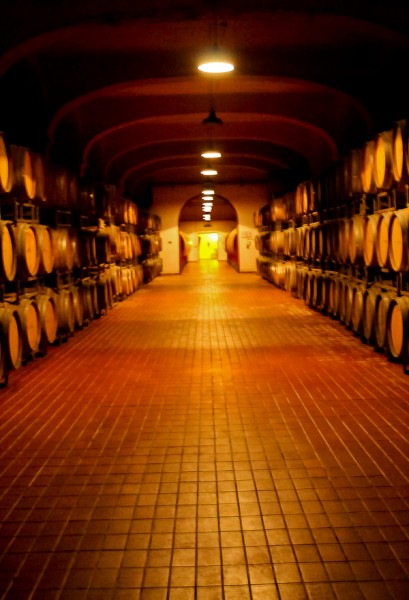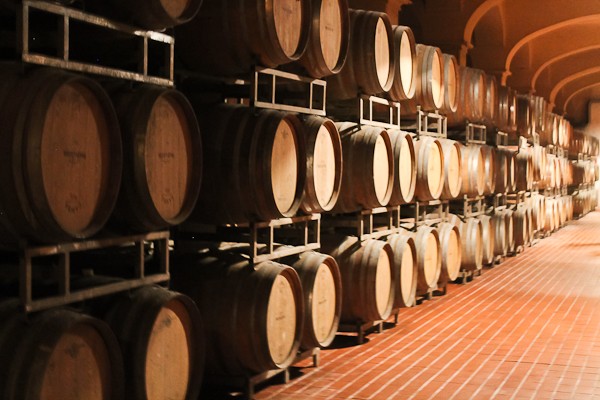 As we were walking around we came upon some of the workers.  At the time of the trip, Kristina was living in Los Angeles so when she spotted a worker with a Hollywood shirt, she couldn't resist telling him that she lived right next to Hollywood.  He was very impressed.  This is also one of my favorite photos!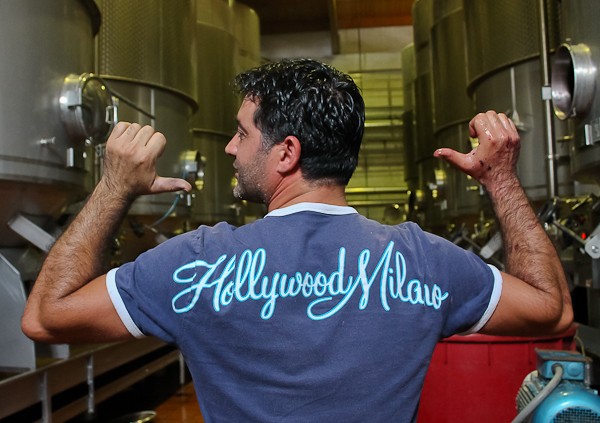 After leaving the winery, the group took a stroll around the grounds.  We first came upon a grove of olive trees. The estate has about 3,000 of them!  Olive trees have got to be some of the prettiest trees ever.  I couldn't stop taking photos of them, just like I couldn't stop taking photos of the windows the day before!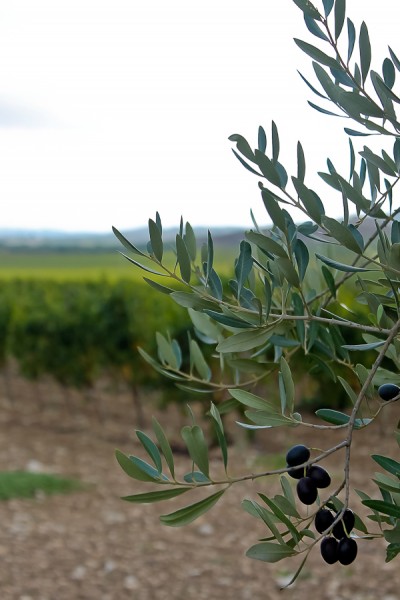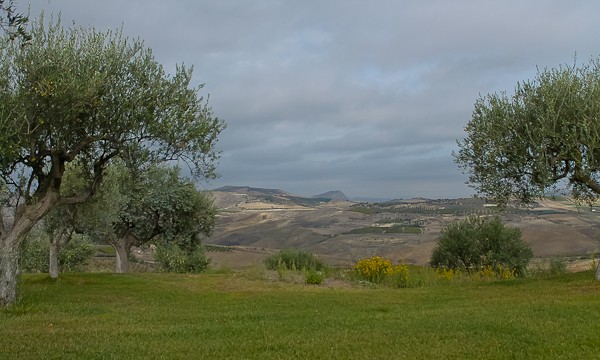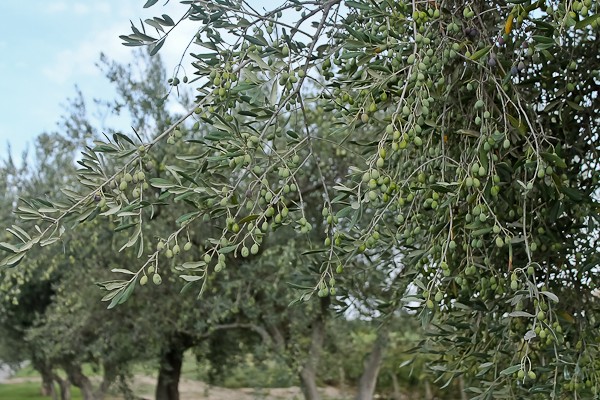 The vineyards are breath-taking. The property has about 334 acres dedicated to them and stretch for miles.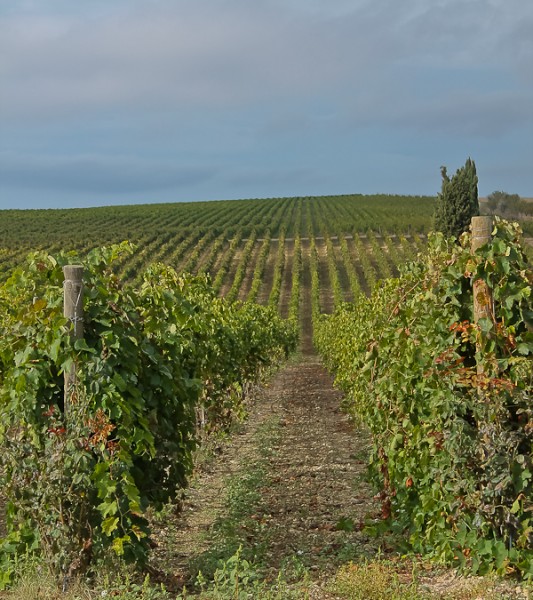 What I found so stunning was the use of rosemary.  Not only is it used for cooking, but it is also decorative and covers up pipes and other items that might be unsightly.  Yes, all of what you see below along the road is fresh rosemary!  I don't have to tell you how wonderful the air smells as you take a walk.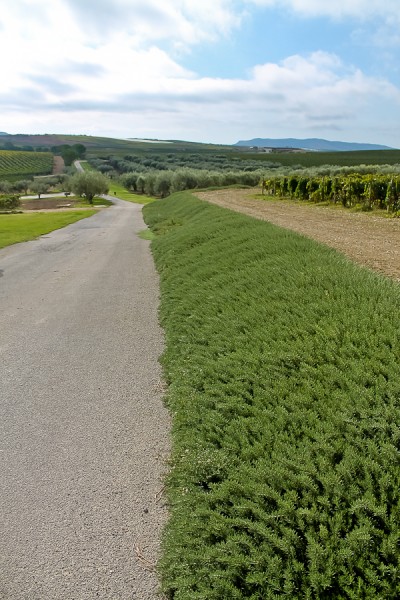 Here's a look at the main house from where we were walking: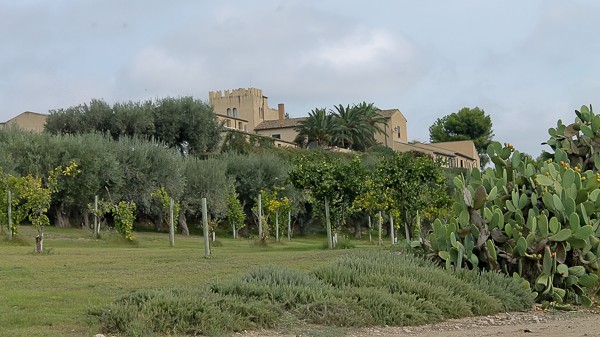 Almost to the house we came across an ancient looking structure that might have been a bath of some kind?  I never did figure it out.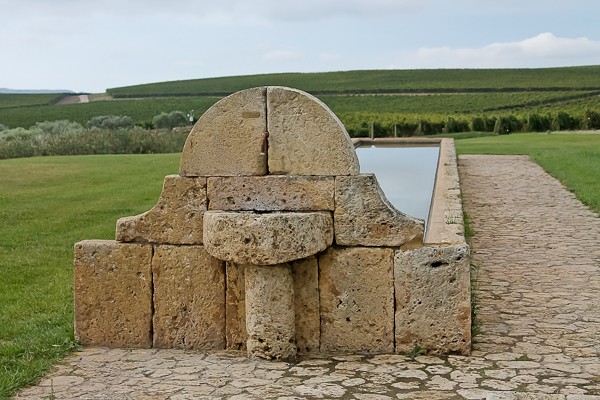 And of course, Mother Mary was there to greet us.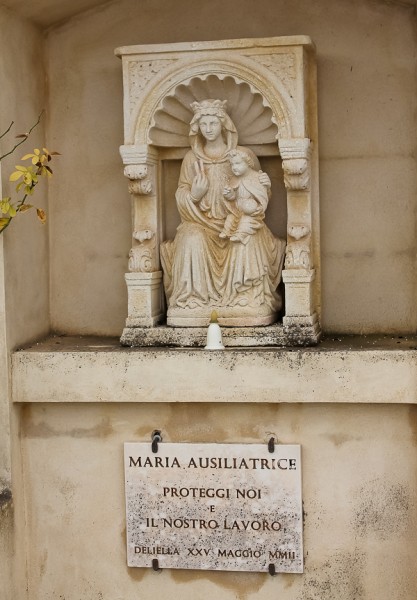 Awaiting us back at the dining room was an amazing brunch to hold us until we reached our next and final destination which would be Tuscany.  Again, it was family style and probably one of the best brunches ever.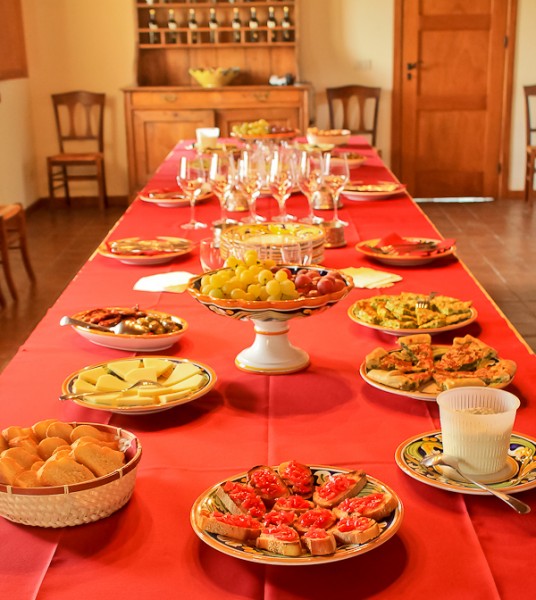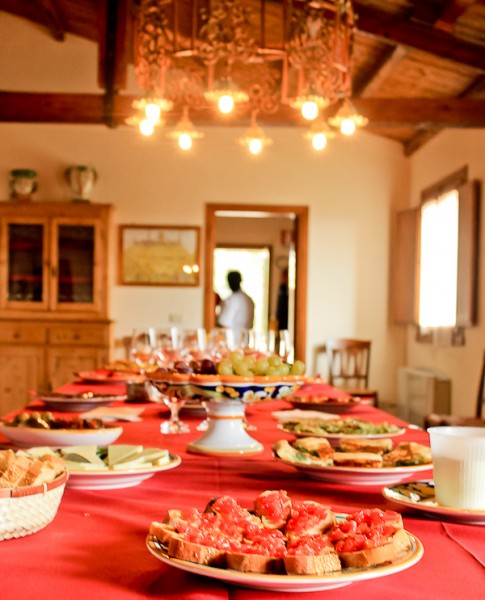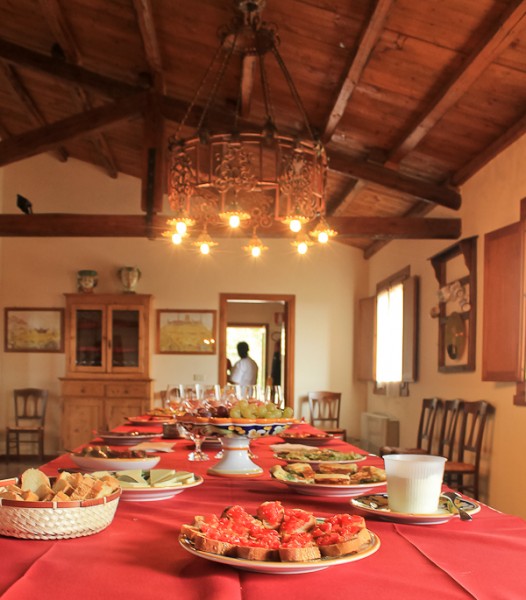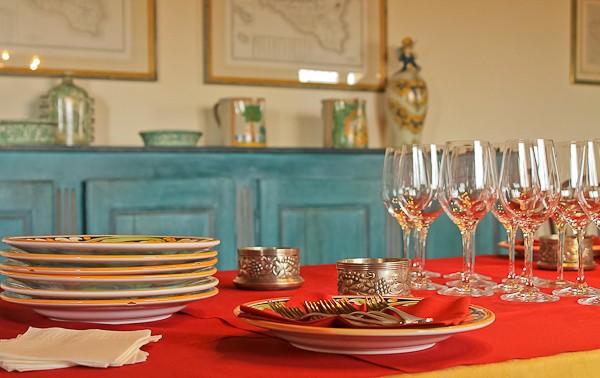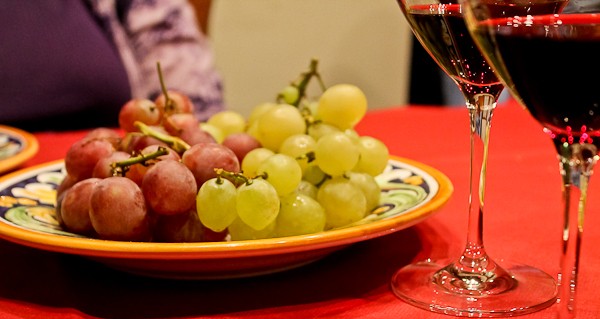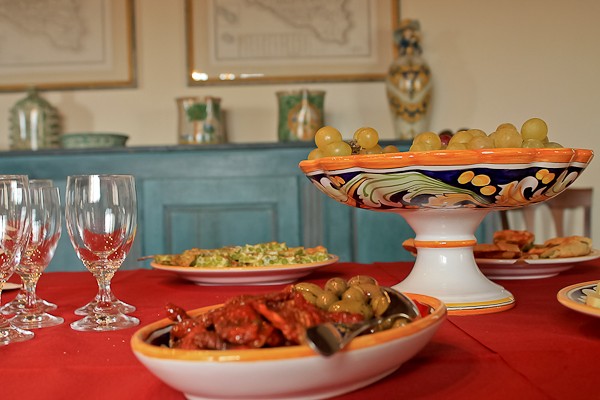 Grapes and olives are always on the menu.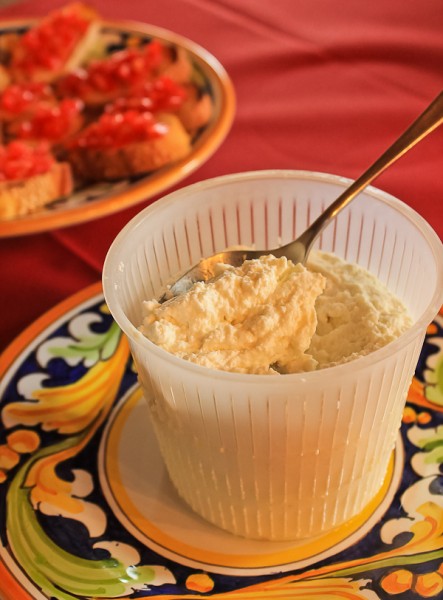 The homemade ricotta was to die for.  Bruschetta is served at just about every meal.  No complaints about that, as it always has the freshest tomatoes and bread. Can't forget the best extra virgin olive oil ever either, from those 3,000 trees!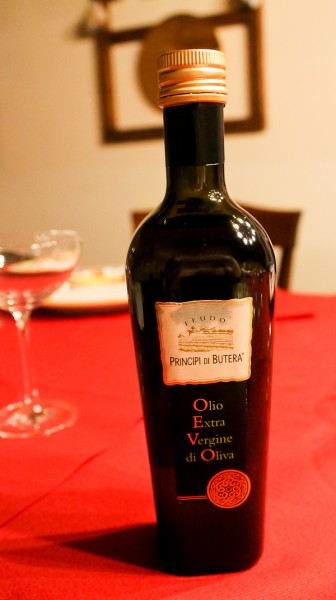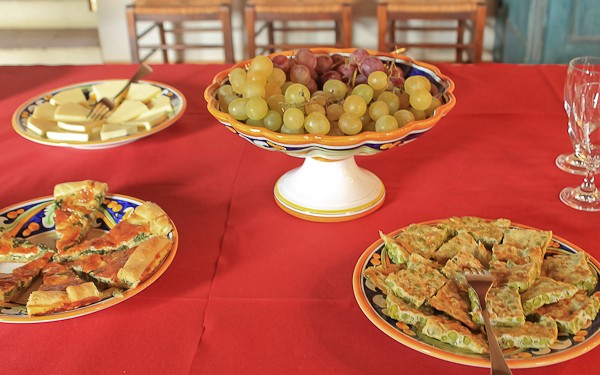 Both kinds of quiche were amazing.
Don't even get me started on the cannoli.  I still dream about it.  They were very tiny, only two bites worth, which was perfect.  Why do we make such huge cannoli in our country?  The biscotti served is very tiny too, which also is perfect and makes more sense.  Tiny biscotti with a tiny cup of espresso? Pure heaven.  Oh, my, this cannoli.  ("Leave the gun, take the cannoli." Now I get it…)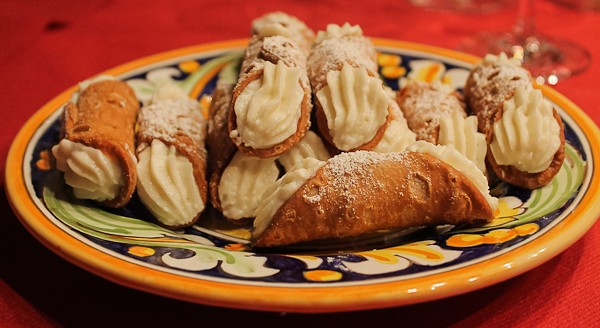 It was time to depart.  Oh, Sicily. How can I ever leave you?  You are in my heart forever.  I'll be back.  If I ever run into any of you someday in person, ask me about Mother Mary.  I have a story for you way too long to explain here, but she will always be with me.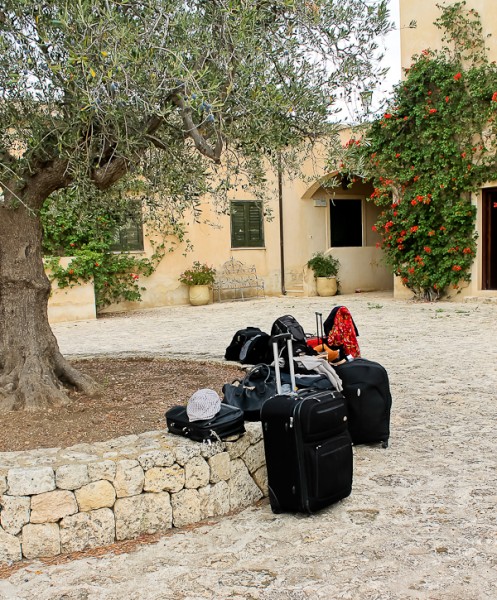 Caio, Sicilia…