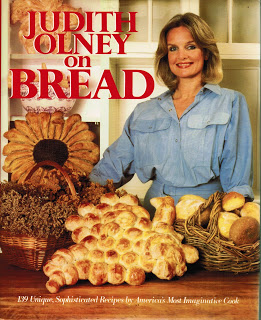 Dear Judith-  How could I have lost you when I love this book so much?!  I have had bread baking on my mind lately, and went to my cellar library to find more books on the subject.  Somehow, poor Judith accidentally got pushed back behind some other books.  Oh, how I love this book!  The "Classic Dinner Rolls (soft puffy rolls) are on the agenda tonight.  Next will be the "Sweet Red Pepper Bread" that is to die for.  It's full of garlic, red bell peppers, cayenne, onions, and fresh oregano.  I can already smell it baking.  Judith says to "Serve it for lunch with Italian sausage and a delicious dessert."  I couldn't agree more.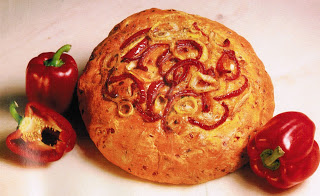 The book begins with all the basics such as flour, required tools, techniques, and how to create professional breads.  There are traditional breads such as wheat, rye, and others, but wait until you find the imaginative and festive breads.  For starters, just look at the cover – bread shaped into a cluster of grapes, and even a sunflower.  But this one is my favorite- Baked Potato Bread with Sour Cream and Chives!  How fun is this?!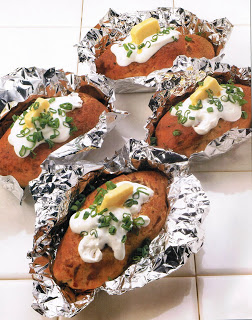 Yes, those are actual little loaves of bread.  Can you imagine the delight of your guests if you served these?  Here are some more of my favorites:  Walnut Bread with Goat Cheese Butter; Gingered Banana Bread with Rum Butter; Curry Panettas; Greek Honey Apricot Bread; Moravian Sugar Bread; Olive Bread with Tapenado; or the Cinnamon Rolls which can be made into 1 dozen rolls or one huge sticky cinnamon bun.
I can assure you, Judith, that you will not get lost between books on my shelf again.  It is now upstairs and on the kitchen table for me to see daily, and will be used all winter. Starting today.