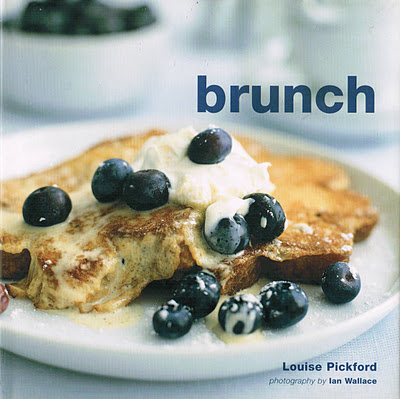 It's easy to grab a piece of toast and some coffee when the holiday season begins, but take the time to relax and enjoy a leisurely brunch on the weekends before you head out for a day of shopping.  A filling brunch will keep you going all day and you won't be starving by mid-afternoon. 
Brunch can be something as easy as scrambled eggs with goat cheese, granola with fresh fruits, or hash browns and sausages, or maybe dishes a little more involved like a creamy Eggs Benedict, panettone french toast made with coconut milk, or blackberry buttermilk pancakes with apple butter. 
If you find it's closer to lunch, try the crab caesar, salmon and sweet potato fish cakes, mushroom burgers with caramelized shallots and garlic mayo, or a BLT tortilla panini.
Sweets are always a brunch favorite.  There is a recipe for a decadent walnut cake with coffee syrup; baby custard tarts with cardamom coffee; or buttermilk waffles served with a homemade maple syrup ice cream.
No brunch is complete with some fun drinks.  A way to start the day is with the ginger and lemon tisane which has a wonderful cleansing effect on the body.  Champagne cocktails like a campari fizz, peach bellini, or mimosas are always enjoyed.  Non-alcoholic choices could include a raspberry and rosewater yogurt drink, or a mango, coconut, and passion fruit shake. 
No matter which brunch dishes you prefer, classic or creative, you will find something to suit your tastes in this cookbook.  Take the time to enjoy your weekends!